Las Vegas Office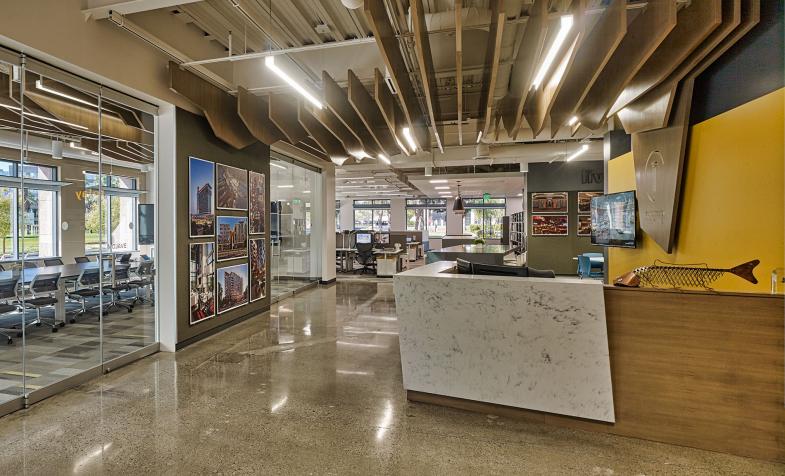 Las Vegas Office
Our Las Vegas team recently moved into its newly remodeled space located near the Las Vegas Strip. The remodel, designed by Cuningham Group, gave us an opportunity to create a workspace unique to our company. The essence of Cuningham Group's culture is collaboration, and our company's core values focus primarily on our employees, clients and the environment. The Las Vegas office primarily resides in the firm's "Play" market group, working on hotel, casino, entertainment venue, restaurant, lounge and retail projects. We chose to create a space that brings together all of our company's important elements while tailoring the space to our Las Vegas team's "Play" work. The result is an energizing, engaging and visually stimulating space where both hard work and play come together to create the ultimate workplace.
To facilitate collaboration, we designed an open work environment. Our Las Vegas employees include architects, designers, project managers, spec writers, administrators and more. The workspace features mobile office options, sit-to-stand desks, ergonomically-adjustable desk chairs and dimmable/color tunable task lighting. Employees are able to create their own work spaces within the open office environment. While an open environment, we also recognize that privacy is necessary, so private conference rooms accommodate teams and individuals. We also ensured that our workspace would be able to accommodate expansion for like-valued, talented individuals.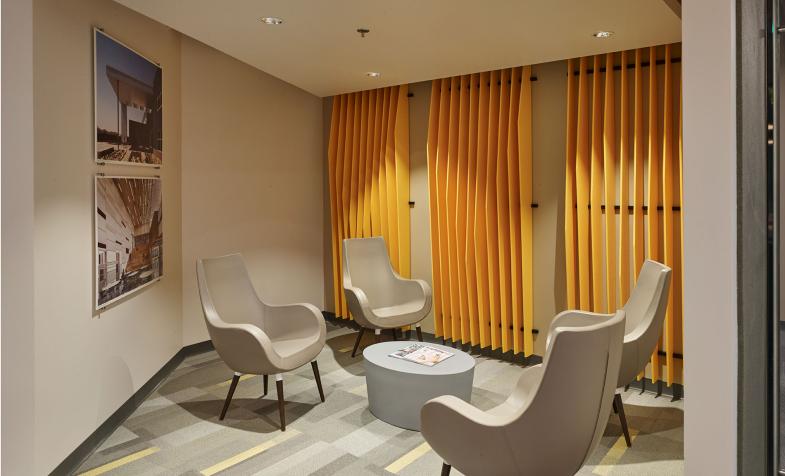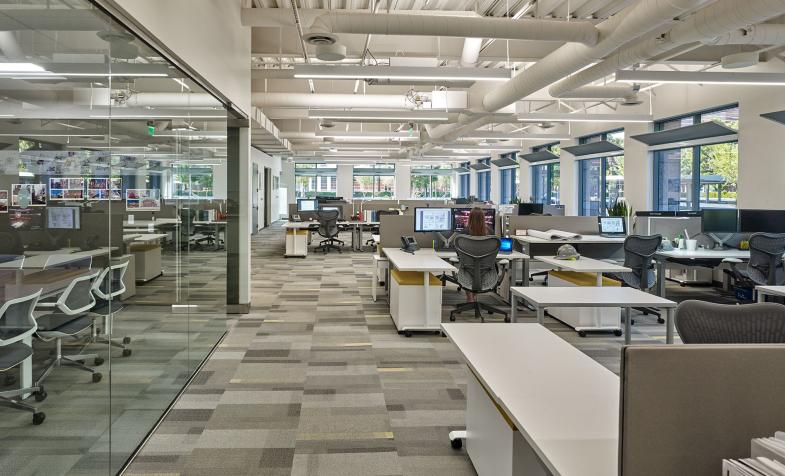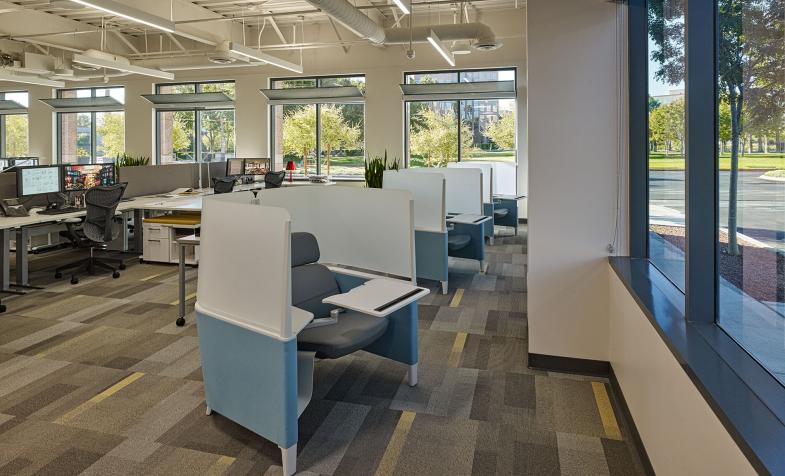 Being in one of the major entertainment cities in the nation, we know how important it is to ensure that our "Play" clients are receiving the best service in the industry. The Las Vegas office works with a variety important clients located within or by the Las Vegas Strip, providing design services for casino and resort master plans, hotel expansions, resort dining and more. We needed a space that would show our clients the people we are, the services we provide and the designs we create. Fun elements were incorporated into the design, such as an upgraded hospitality-based wine bar, a spacious kitchen and inviting lobby. The main design included sweeping gestural ceiling elements, a design we have implemented in our work.
The office design incorporates energy-saving technology and sustainability features including responsible material sourcing and selection, daylighting, thermal performance, energy efficiency, and water conservation. We promote sustainable ideals in our workplace to inspire our clients and improve the overall office environment.
We strive to give our employees and clients the best working space, while also staying true to the core values and culture that our company was founded on. We couldn't be happier with the result!
Join Us!
We are interested in meeting individuals with experience working on large, multi-faceted projects. If you are interested in learning more about possible positions within Cuningham Group, please send your resume to Human Resources at [email protected]