2017 Cuningham Group Volunteer Recap
Cuningham Group values active public service and philanthropic giving, and we are proud of the foundations and charities we support. As an organization, it is important that we find ways to contribute to the communities in which we live, work, heal, and play. Below are just some of our team's volunteer efforts in 2017.
Our Minneapolis office spent time packaging bags of food at The Sheridan Story. More than 200,000 children in Minnesota live with food insecurity and The Sheridan Story works to combat hunger in the community by providing food for students to take home each weekend of the school year. We packed three pallets worth of food into 1,000 bags for children to help fill the weekend food gap. 
Culver City
Our Culver City team participated in a local volunteer day in collaboration with the U.S. Green Building Council's Los Angeles Chapter. This year's USGBC-LA Legacy Project is the Community Services Unlimited Veggie Bus. This project transformed a no-longer operating bus into a classroom, plant nursery, and seed library that will permanently be located at the Paul Robeson Community Wellness Center in South Central Los Angeles.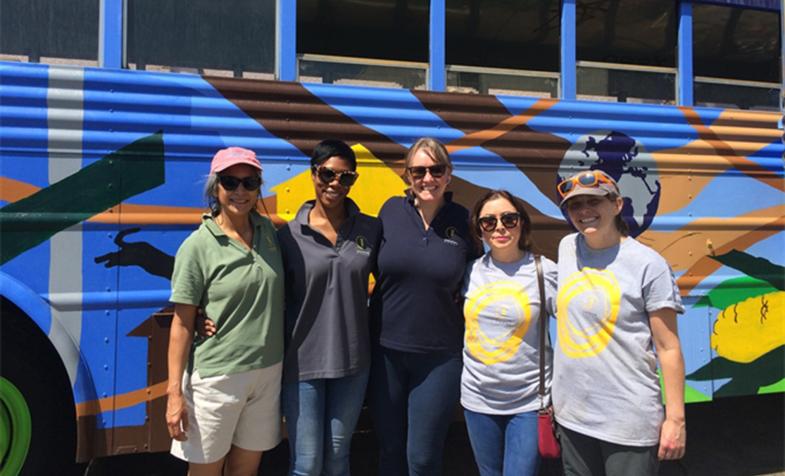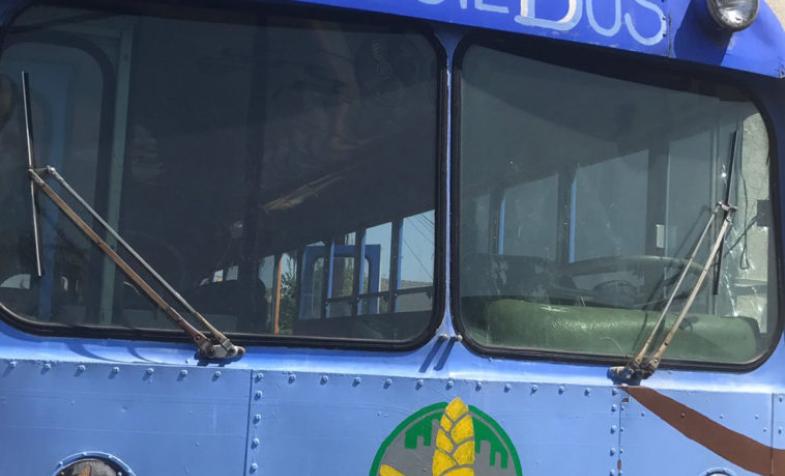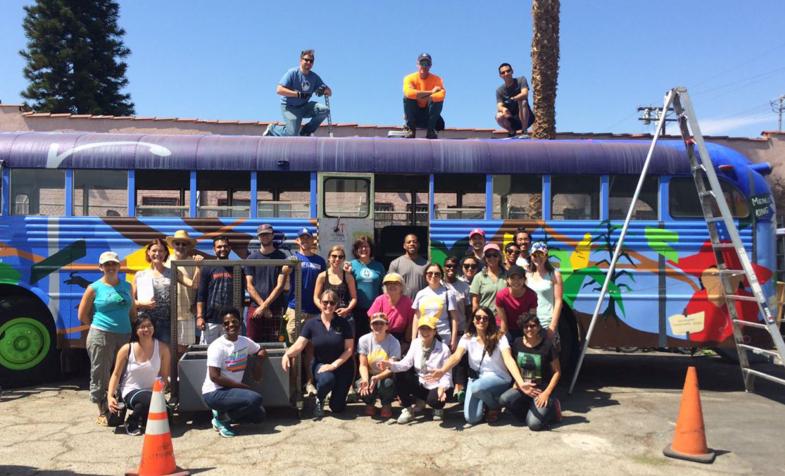 Las Vegas
A group from our Las Vegas office participated in the BackPack for Kids volunteer program at Southern Nevada's only food bank, Three Square.  The BackPack for Kids program aims to provide bags of nutritious, single-serving, ready-to-eat food items each Friday during the school year to children who might otherwise go without during weekends and log breaks from school. The group joined the assembly line with other companies from the Las Vegas area to pack the bags. At the end of the session, they packed over 3,500 bags for kids.
Biloxi
Our Biloxi office held its first volunteer event with St. Paul Methodist Church in Ocean Springs, Mississippi. They assembled cleaning kits for United Methodist Committee on Relief to distribute to neighbors affected by hurricanes this summer. These supplies help people facing the overwhelming job of cleaning up after a flood or hurricane. Ace Hardware of Ocean Springs provided most of the supplies at cost, which meant more buckets could be filled. The two-day event resulted in 147 mud buckets.
Denver
A group from the Denver office spent a Saturday volunteering with Extreme Community Makeover, an organization that works with residents in specific Denver neighborhoods to complete home and neighborhood improvement projects. The team worked to clean up two alleys in the historic West Colfax neighborhood. It was a beautiful day to "Be A Good Neighbor" as the team spent six hours weeding, removing trees and trash, and covering graffiti. At the end of the day they removed eight truckloads worth of debris from the alleys. 
San Diego
Volunteers from our San Diego office offered their time and service to Mama's Kitchen, a local charity that provides nutritional service to residents struggling with HIV/AIDS or cancer and are too sick to shop and cook for themselves. The team prepared snack items that were included in the deliveries containing meals and other grocery items that carried the recipients through until their next delivery. 
Phoenix
Volunteers from our Phoenix office put on their creative hard hats at the West Valley Animal Shelter, painting and refreshing the spaces for animals in need of homes. More than 35,000 dogs and cats enter Maricopa County Animal Care Shelters each year. We hope these animals find forever homes soon!