Hyatt Place Pasadena Ground Breaking
Meet the newest addition to the Hyatt Place high-class hotel collection, Hyatt Place Pasadena. The stylish, six-story hotel, which broke ground on September 14th, will stand tall among the prestigious Paseo Colorado shopping mall in Pasadena, California.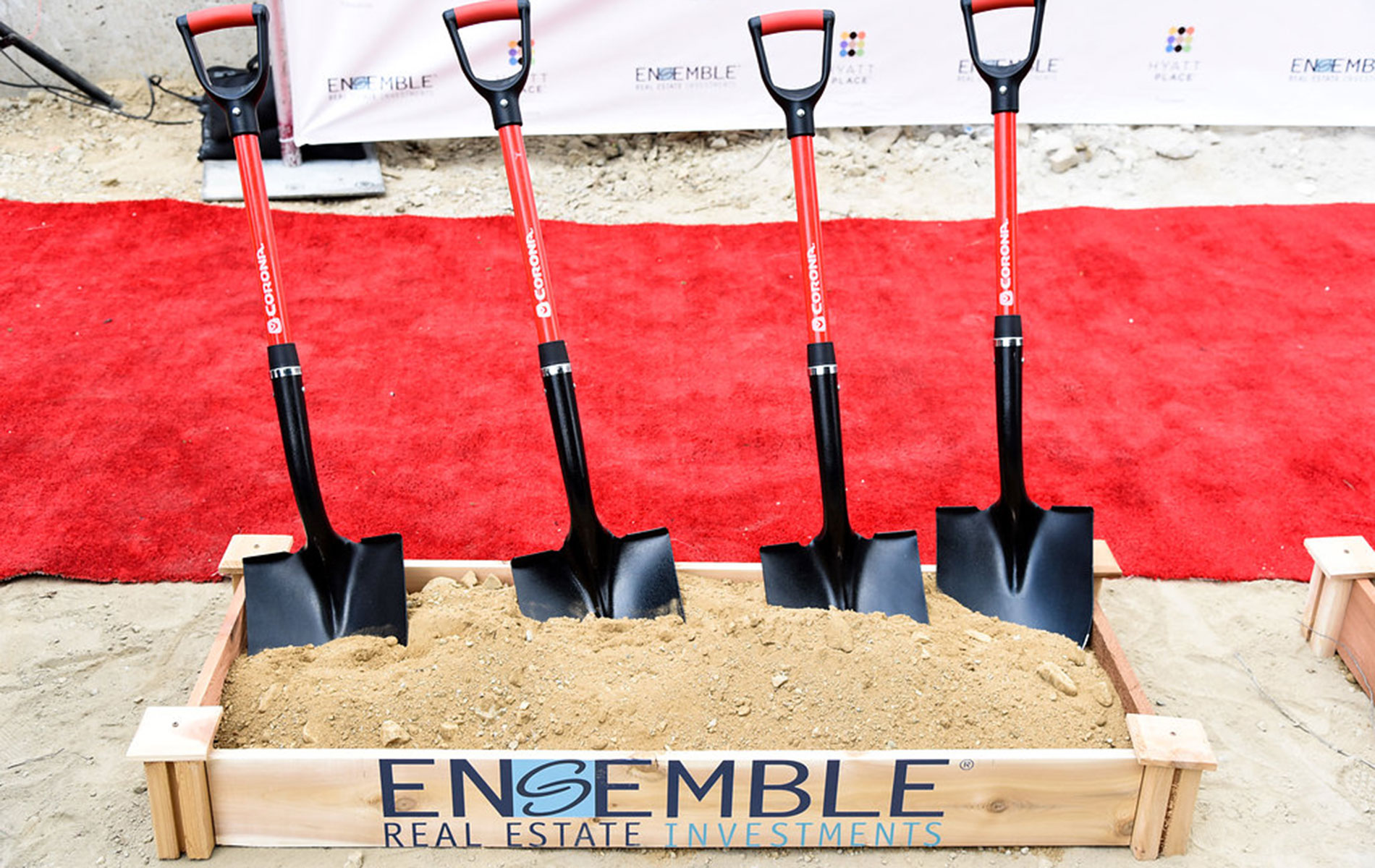 Cuningham Group is honored to have been invited to the ground-breaking ceremony, hosted by our client and the project developer, Ensemble Real Estate Investments. The beautiful ceremony included an on-site luncheon and a guest speaker from city council. The council member announced that all eight city council members had approved this project unanimously, which is an unusual occurrence in Pasadena due to the city's historic preservation efforts. At the ground breaking, District 6 councilmember, Steve Madison, emphasized the importance of the location and the significance of the Hyatt Place hotel, explaining that Pasadena is currently lacking hotels. The location of the hotel is expected to help accommodate the influx of commerce around the corner of South Los Robles Avenue and East Colorado Boulevard. The community of Pasadena is looking forward to the new 186-guestroom hotel which has a customized design that reflects and embraces its sunny California location, while also keeping to the Hyatt Place brand standards.
The Hyatt Place Pasadena hotel is currently under construction, but is expected to be open to the public by the end of 2018. Our team worked closely with Ensemble Real Estate Investments, providing architecture and interior design services for this project.