Providing a Lens into the Field of Architecture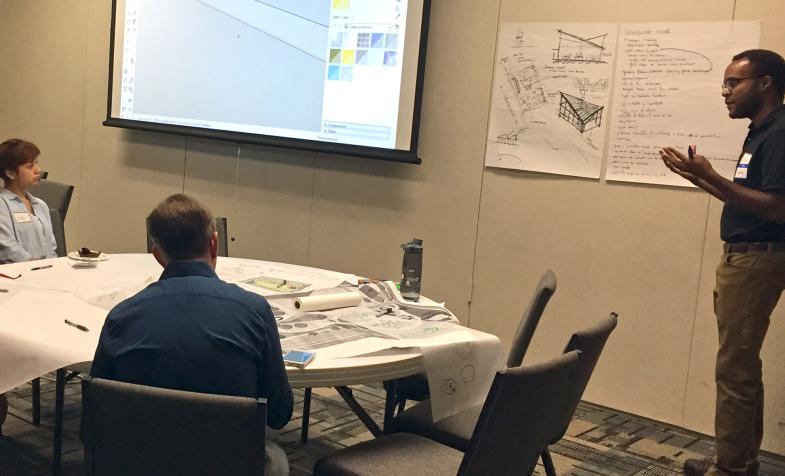 Providing a Lens into the Field of Architecture
Earlier this summer, Cuningham Group team members Cece Webb and Niko Kubota wrapped up a design camp with students from Hope Academy in partnership with the Minneapolis Park & Rec Board (MPRB) and the National Organization of Minority Architects (NOMA). The outcome consisted of two concept designs for a picnic shelter as part of the larger Peavey Park Masterplan.
During the planning process for renovating Peavey Field Park, MPRB received a request for volunteers to partner with local high school students to design the new picnic shelter. This partnership served as both an educational opportunity and a place for deeper community conversations about the park renovation process.
Contributors
The design camp coincided with the recent founding of the Minneapolis Chapter of NOMA, whose mission is to champion diversity within the design profession, both through professional development and youth outreach.
Cece Webb, the student liaison for MSP's Assembly of Architects NOMA, and Niko Kubota helped lead a two-day design camp with students from Hope Academy, which is located next to Peavey Park and is 75 percent non-white.
The design camp was facilitated by Dan Elias (MPRB) with support from Kerry Rauschendorfer (KLJ Engineering) and Adam Peterson (Klar Dig Construction). The Ventura Village Neighborhood Organization and Phillips West Neighborhood Organization also had instrumental roles in putting together the design camp.
Project Goals
By engaging with the camp volunteers, the students learned about the respective roles of the owner, architect, structural engineer, and general contractor and their involvement on a project.
After visiting the picnic shelter site, students began sketching their ideas. Kicking off the second day of camp, the students shared their unique ideas for the picnic shelter and then combined aspects from all of their student's proposals into two design options, which Niko and Cece modeled for them live in the classroom.
These two designs will now be presented to the community and become the basis for the next phase of construction at Peavey Field Park. We can't wait for the day when a student can walk to the picnic shelter and point to a design feature to a friend and say, "that was my idea!"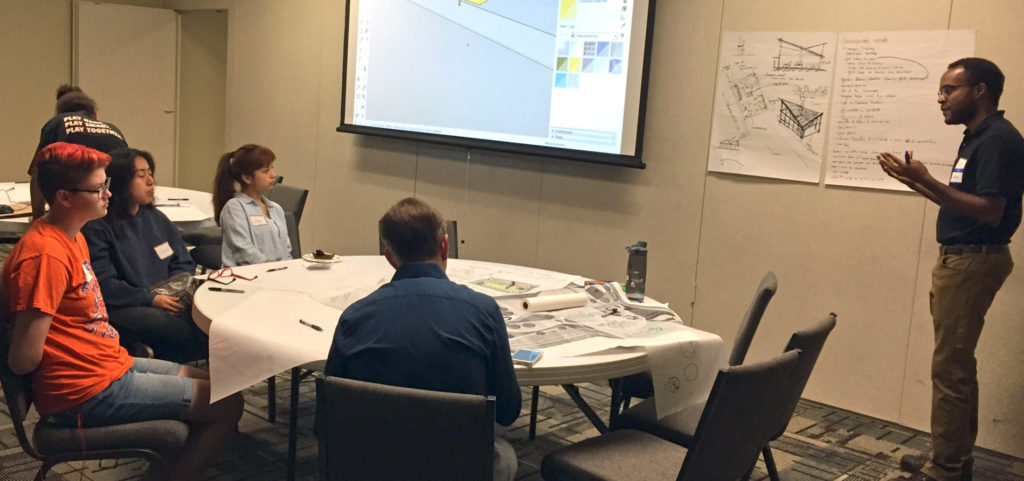 Design Option #1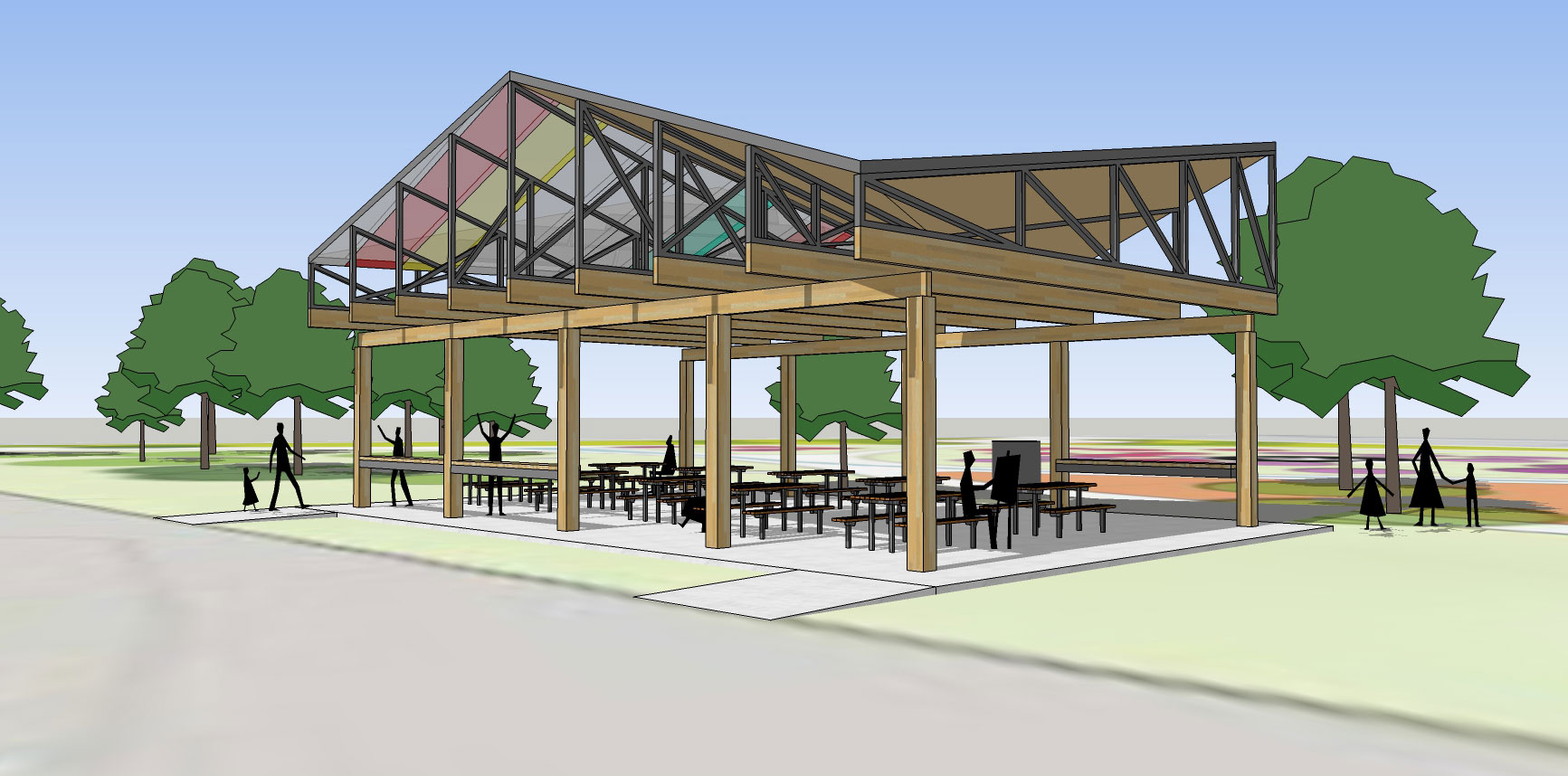 Design Option #2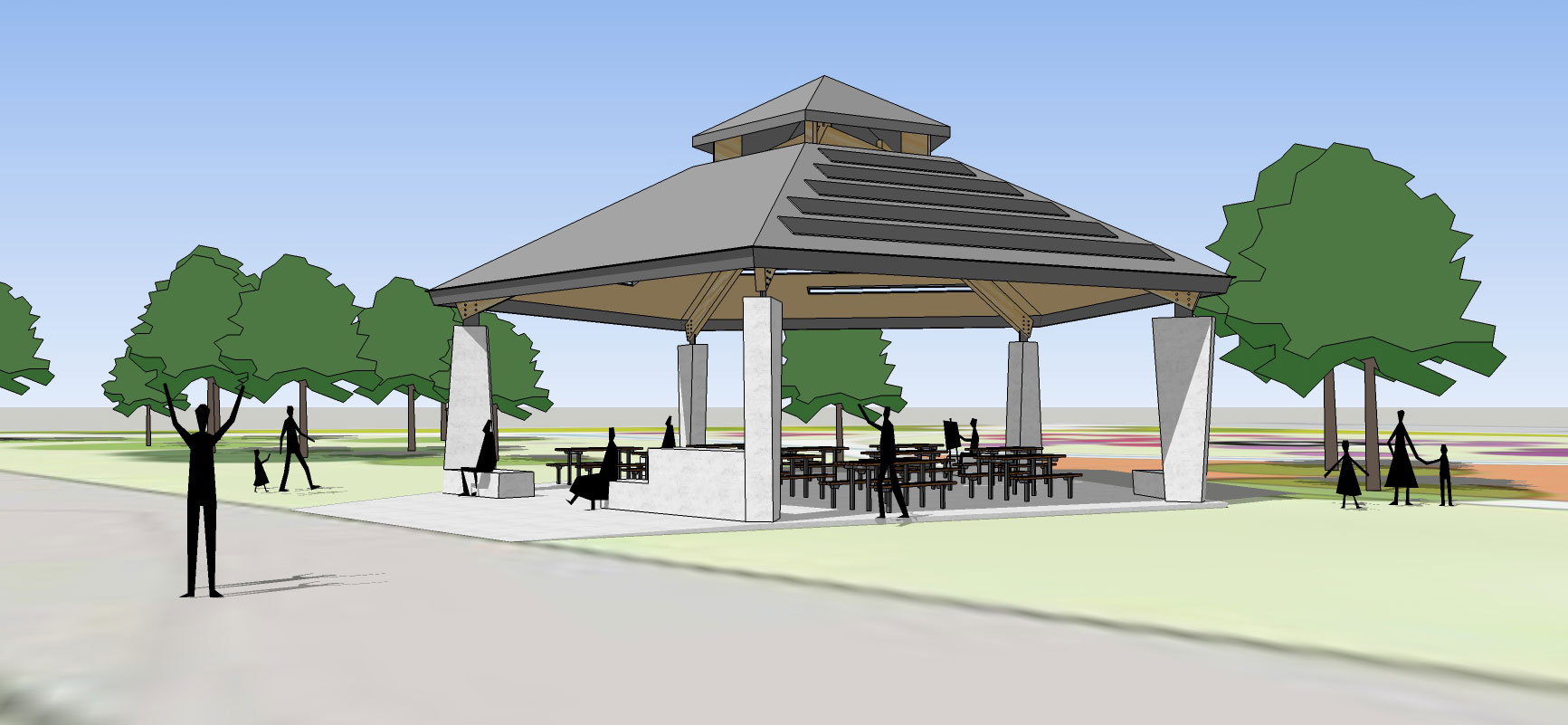 Additional Information:
Peavey Park Master Plan
Peavey Park Improvements 
20-Year Neighborhood Park Plan
Capital Improvement Program
---
Niko Kubota-Armin
Designer in Cuningham Group's Grow Studio
Niko brings a strong passion for community into all aspects of his work and design. He has worked on a variety of urban engagement projects helping to connect people to their communities. In 2015, Niko led a team that was awarded the Creative City Challenge, an annual design competition sponsored by the City of Minneapolis, to build the mini_polis exhibition.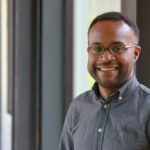 Cecil Webb
Designer in Cuningham Group's Grow Studio
Cecil is a versatile and experienced architectural designer and technology leader with more than six years of experience in a wide range of housing and institutional projects in all phases of design and construction. Cecil serves as the student liaison for Minneapolis-St.Paul's Assembly of Architects NOMA and has been recognized for design excellence in both his academic and work settings.