Inside Boulder Valley's Meadowlark PK-8 School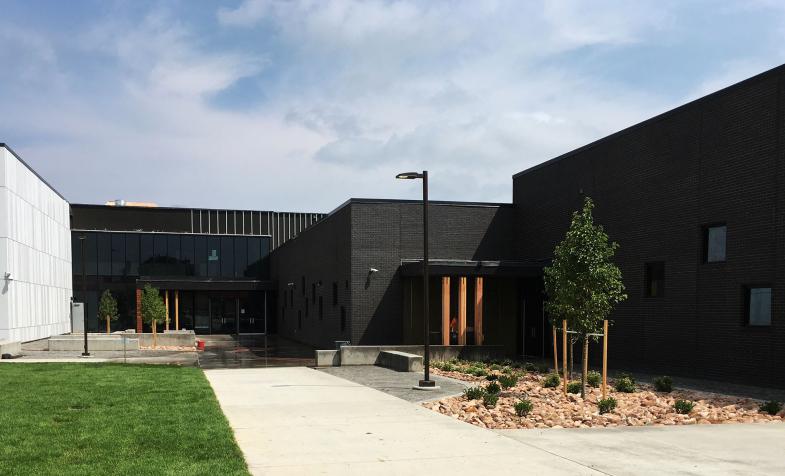 Inside Boulder Valley's Meadowlark PK-8 School
Students are headed back to school in Erie, Colorado, but the school year is not the only new thing they'll be experiencing this year. Erie's Meadowlark PK-8 school welcomed its first students this month.
The building doesn't look much like most other schools. Instead of the typical design of halls and individual classrooms, Meadowlark was built around learning communities. Each learning community can support up to 150 students and encompasses two grades. The community includes commons areas, learning studios, and small group collaboration areas. They're bookended by flex studios, one for science and one as a maker space. Instead of lockers and student desks for storage, students use cubbies that line the walls.
"This is a fresh start for all of us, teachers and students. We're used to being in boxes of classrooms. Instead, this is a living, breathing place."
- Morgan O'Brien, Language Arts Teacher
Meadowlark uses natural ventilation systems to distribute fresh air throughout the building. Fresh air is pumped in slowly at the floor and is exhausted from vents near the ceiling. The mechanical system is a water-based, in-floor radiant heating and cooling system, which uses less energy than a traditional air-based system. To further reduce energy use, the school has 20 daylighting tubes that bring in sunlight. The school has been designed to be as energy efficient as possible and is capable of net-zero energy use if Boulder Valley School District can add elements like solar panels and wind turbines in the future.
Flexible spaces and furniture are the common design elements for four new schools in Boulder Valley. There are "wiggle stools" for kids who need to move, an upright teacher's desk on wheels and moveable storage that doubles as walls to create smaller spaces for group work.
Each school, including Meadowlark, features a "heart" gathering area in the center of the school. Instead of cafeterias with long rectangle tables, the new schools all have cafes with seating that includes diner-style booths and small round tables.
"We have a collaborative, multi-age approach," Principal Brent Caldwell said. "The model is based around meeting kids at their level. We really are a community, not just an elementary and a middle school sharing a building together."
Click through the interactive map for a virtual tour of Meadowlark PK-8 in Erie.