Aspen Community School Awarded LEED®-Gold Certification
Aspen Community School, located in Woody Creek, Colorado, has been awarded LEED®-Gold Certification by the USGBC. The K-8 public charter school, operated by Compass of Lifelong Discovery, was designed by Cuningham Group in collaboration with Studio B Architecture + Interiors.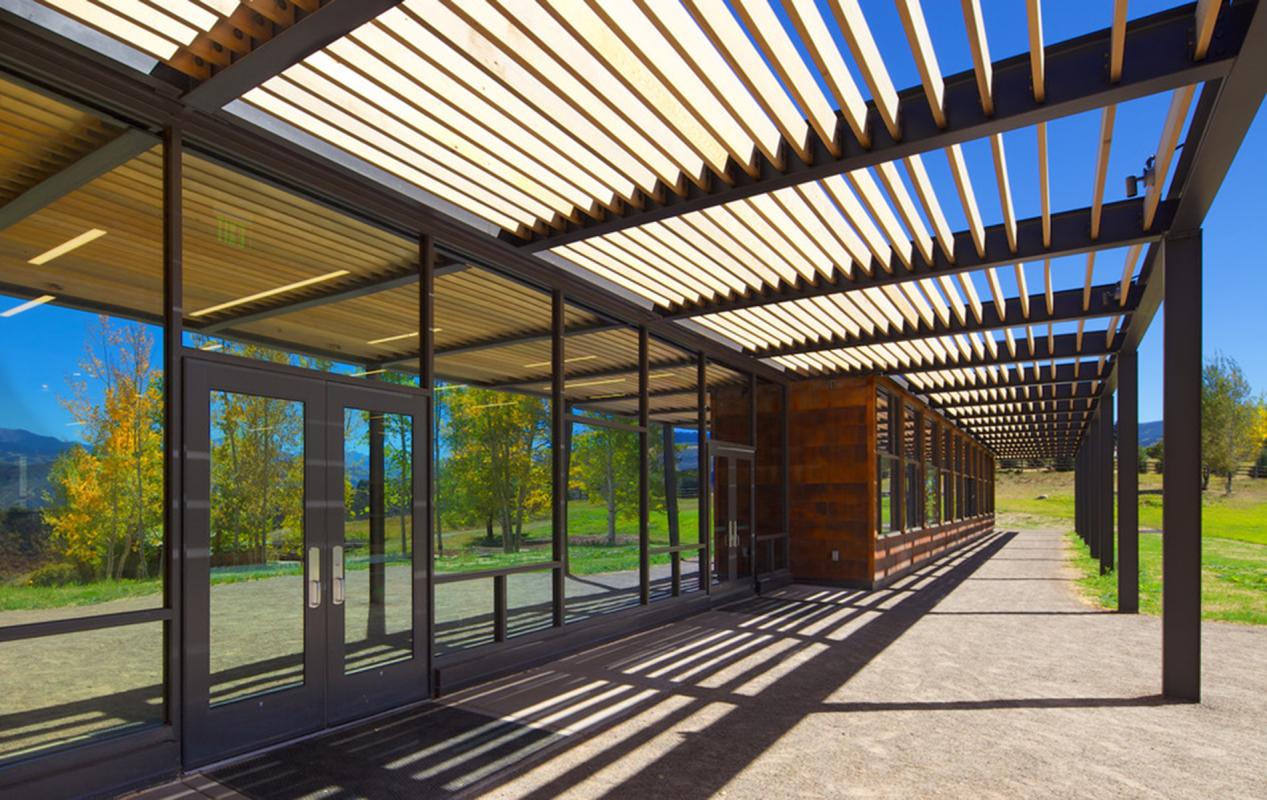 We were commissioned to design a school that would reinforce its connection and deep respect for nature, we took advantage of sweeping views of the surrounding Roaring Fork Valley designing two new campus buildings and renovating others on the rural site occupied since 1972.
"Aspen Community is unique among our many LEED® schools because of its spectacular setting and the school's long-standing culture," says Paul Hutton, FAIA, NCARB, LEED® AP BD+C, and Cuningham Group's Principal and Chief Sustainability Officer. "We were able to show them how their building could better reflect their environmental values. We took advantage of the location and maximized daylight distribution inside by increasing our normal window-to-wall ratio through carefully locating and shaping roof monitors."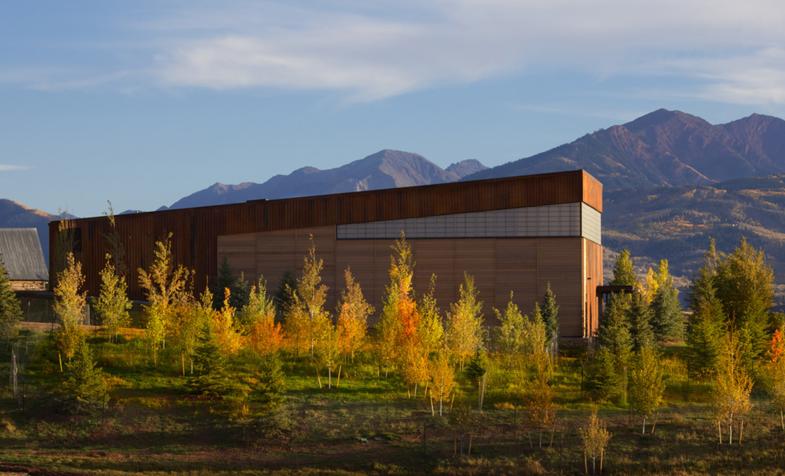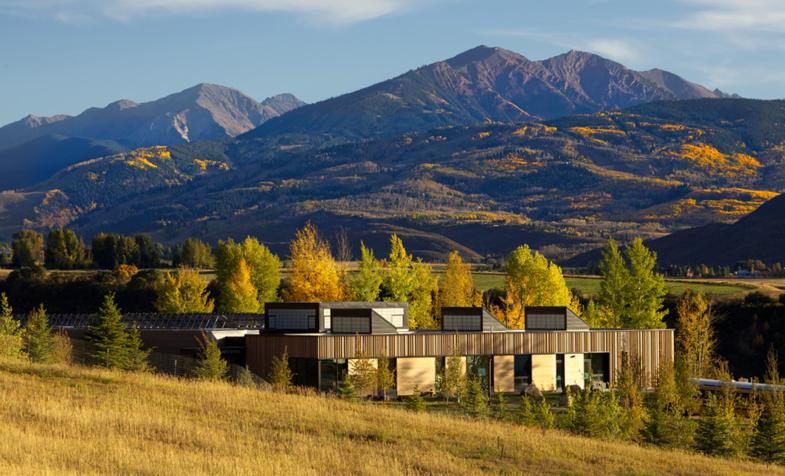 LEED®-Gold Certification was a requirement for Compass to receive state funding through Colorado's Building Excellent Schools Today (BEST) program. Our project team reached this high standard, achieving all 19 points available for energy efficiency. Given the site's cold, harsh winter weather, a holistic combination of energy conserving measures were needed, emphasizing occupant comfort and satisfaction above all else.
To meet the sustainability goals identified in the early workshops and the organization's budget, we worked with Compass to pursue a grant through the Aspen Community Office for Resource Efficiency (CORE).  The CORE grant helped Compass meet the costs for a 39 kW PV array, boiler upgrades, LED lighting and controls, energy dashboard, and further upgrades to the building envelope.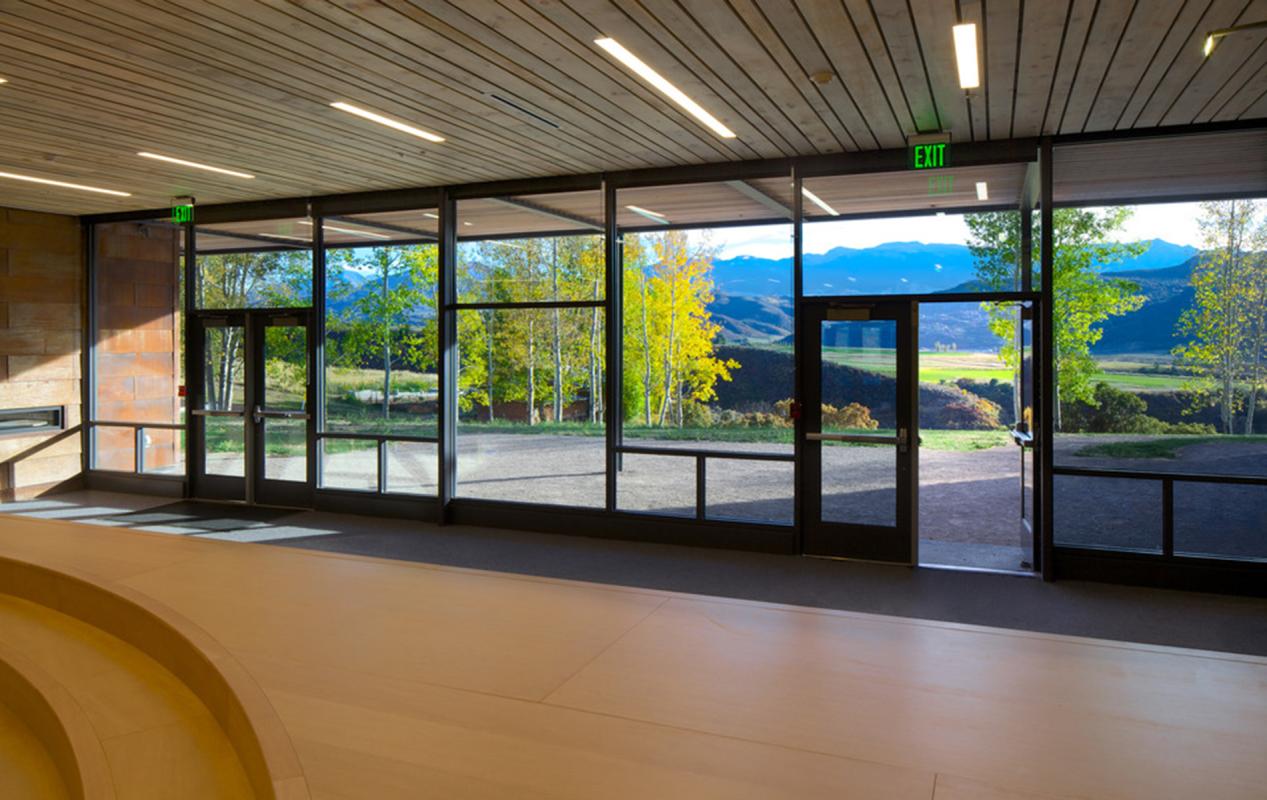 The design incorporates warm natural materials that were inspired by the surrounding landscape. "The use of materials was nearly as important as energy efficiency," Hutton says.  "The client wanted to maximize the use of natural materials inside and outside. As a result, the exterior features rusted steel and weathered wood. The interiors feature a variety of natural woods, including locally harvested beetle kill pine. Even some of the light fixtures are made of wood."
The team at Compass and Aspen Community Schools designed a curriculum around the sustainability features of the school and campus. "Topics include a school garden, land stewardship based on the natural ecosystems and wildlife of the site," says Alan Doggett, Associate AIA, LEED® AP with Cuningham Group, "They also learn about the watershed, how the neighboring creeks and ditches support the ecosystem and how buildings can support overall sustainability stewardships."