New Cuningham Group-Designed Restaurant ninetwentyfive Opening on Friday in Downtown Wayzata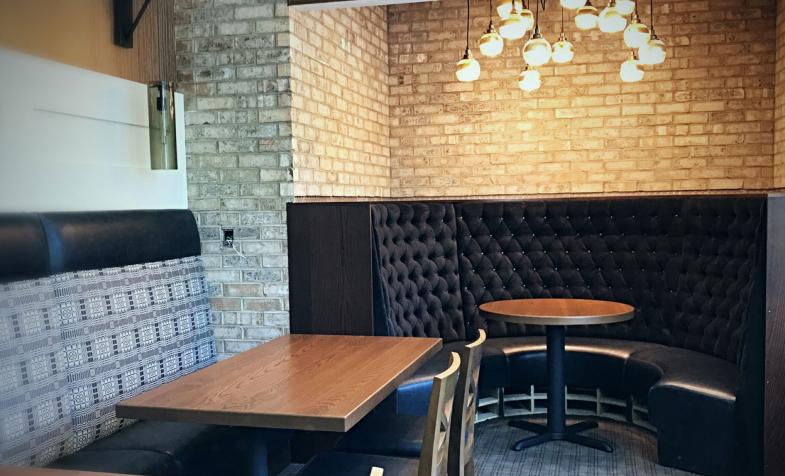 New Cuningham Group-Designed Restaurant ninetwentyfive Opening on Friday in Downtown Wayzata
Highly Anticipated Restaurant Located in Cuningham-Designed Luxury Hotel, The Hotel Landing
The highly anticipated restaurant ninetwentyfive, designed by Cuningham Group opens today inside The Hotel Landing at 925 Lake Street in downtown Wayzata.
Ninetwentyfive is a two story, 5,500-square-foot theater-in-the-round-style restaurant for approximately 200 guests. The stunning restaurant features a dramatic mezzanine overlooking the large central bar, outdoor balcony and fireplace room. Warm wood tones, factory-styled windows, rustic white bricks, and pops of honey gold amber glass provide a design aesthetic that highlights the upscale feel of the lakefront community.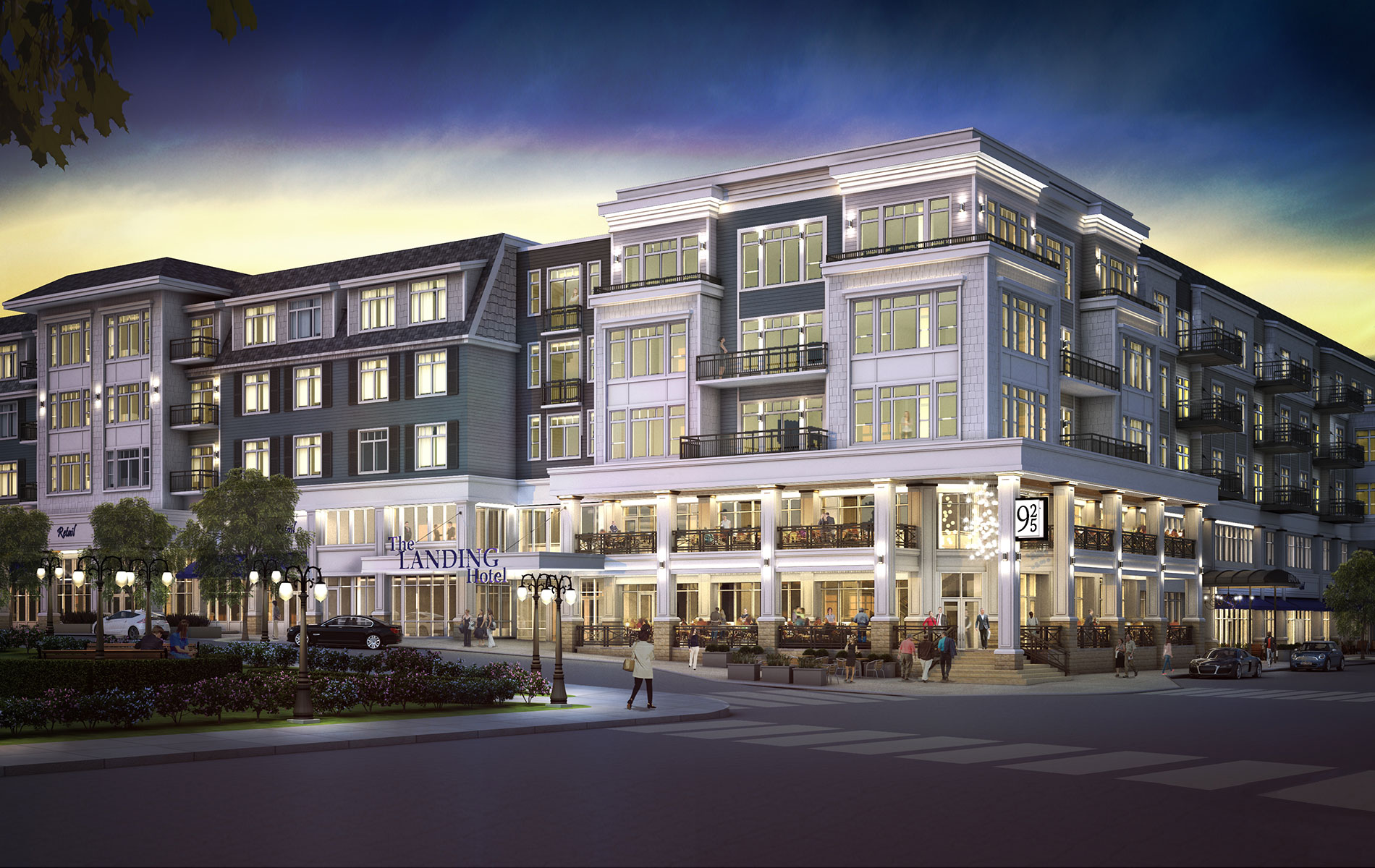 The modern restaurant will feature "New American" cuisine and features a variety of dining experiences including the fireside lounge, round booth, center feature bar, four lake view patios and a family wine nook featuring an elegant wine case. The Tasting Room provides an exclusive "escorted" dining experience complemented by the finest wines from around the world.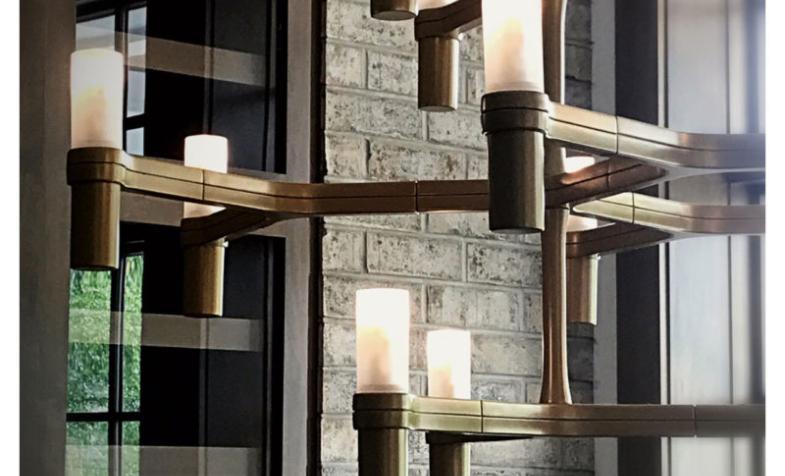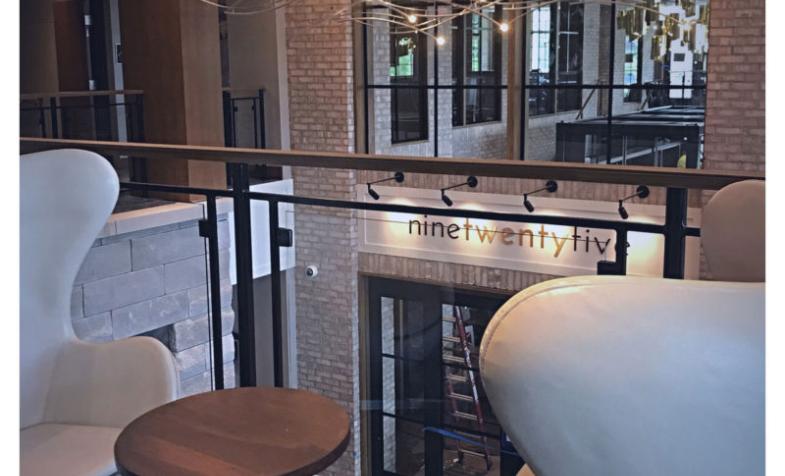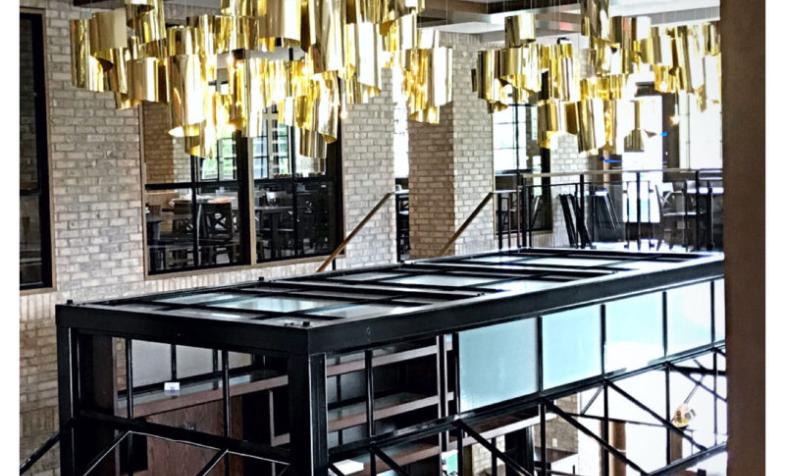 The Hotel Landing is a Cuningham Group-designed mixed-use development in upscale downtown Wayzata. The boutique hotel features 92 rooms, spa, health club, and 18,500 square feet of retail space. The Landing is the first hotel on Lake Minnetonka in more than half a century. The building also features 31 individually owned condominiums on levels two through four of the south wing.