Cuningham Group Celebrates with Viejas Casino & Resort at Topping Out Ceremony

Viejas Casino & Resort recently invited Cuningham Group along with the tribal council and members, hotel executives and San Diego community leaders to commemorate a milestone in the construction of the property's most recent expansion.
Cuningham Group has been working closely with Swinerton on the design-build project, which is expected to open in early 2018. The newest tower will feature renovations to the casino, hotel and bus depot and will add a wide range of new amenities.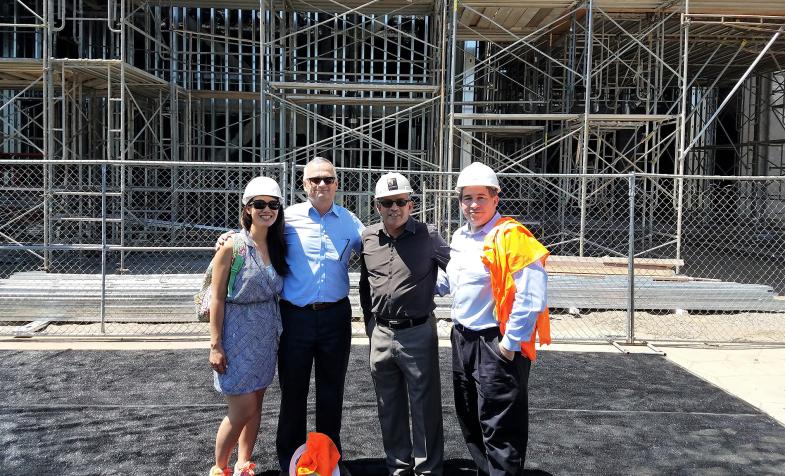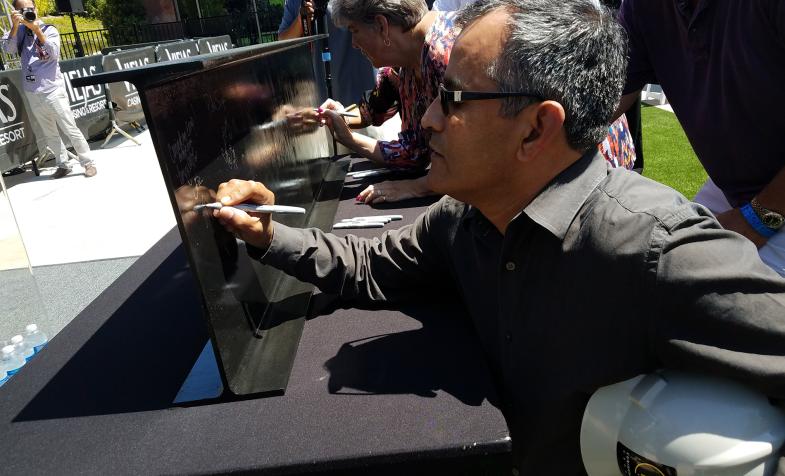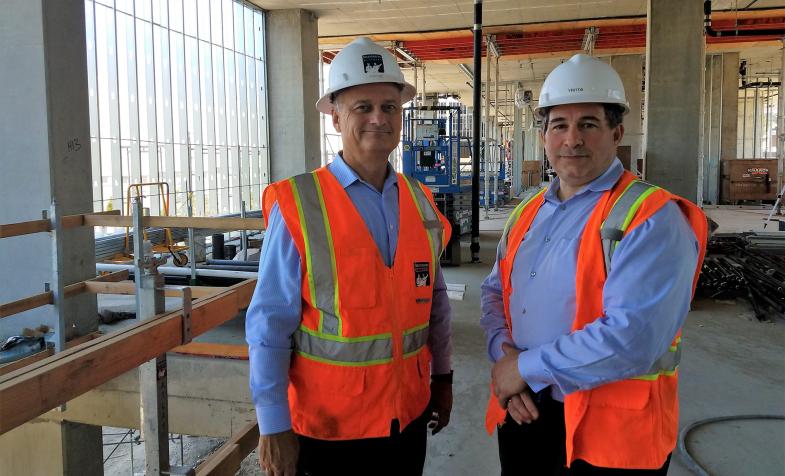 Guests attending the ceremony were given the opportunity to sign the last steel construction beam to be placed and received the first glimpse into what's to come for Viejas Casino & Resort. Highlights include:
The casino consists of a new gaming floor, renovation to the existing gaming floor, and four new venues: a signature restaurant, Asian restaurant, center bar, and coffee bar.
The hotel includes 159 new hotel suites, a new spa with a salt-water whirlpool and two treatment cabanas, and a new exterior pool with beach entry and an exterior pool bar.
The bus depot features a new five-stall bus depot to allow for relocation of the current bus drop, which will clear space for the casino expansion. In addition, more terminal space will be added, doubling as a V-Club for guests.
Viejas Casino & Resort is at the heart of the Viejas Band of Kumeyaay Indians' entrepreneurial achievements and is recognized as one of the most respected and successful Indian gaming resorts in California. Since its beginnings as the Viejas Bingo Room in 1977, the property has undergone several expansions, constantly striving to provide guests more amenities and better service.