Aspen Community School Receives LEED Gold Certification!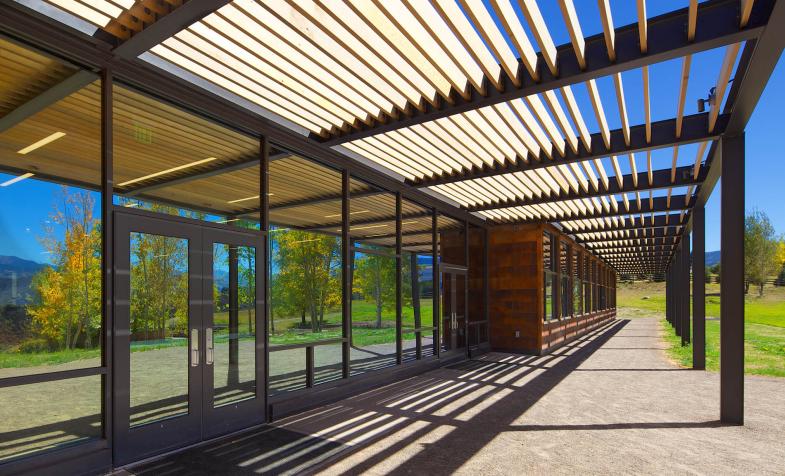 Aspen Community School Receives LEED Gold Certification!
Aspen Community School has occupied its rural site since 1972, enjoying expansive mountain views. Forty years later, the school earned a BEST Grant and raised funds to replace failing existing structures and better support its educational goals.
The new K-8 and gym buildings deliver high performance educational environments with significantly improved thermal comfort and connections to the outdoors. These two spaces were designed with the 2030 Challenge goals of energy-use reduction. Materials and systems were specified for health, durability, recyclability, renewability, locality, and environmentally conscious manufacturing. High efficiency HVAC, plumbing, electrical, lighting, and control systems serve the new buildings, including heat recovery units for energy savings and LED light fixtures for efficiency and long life.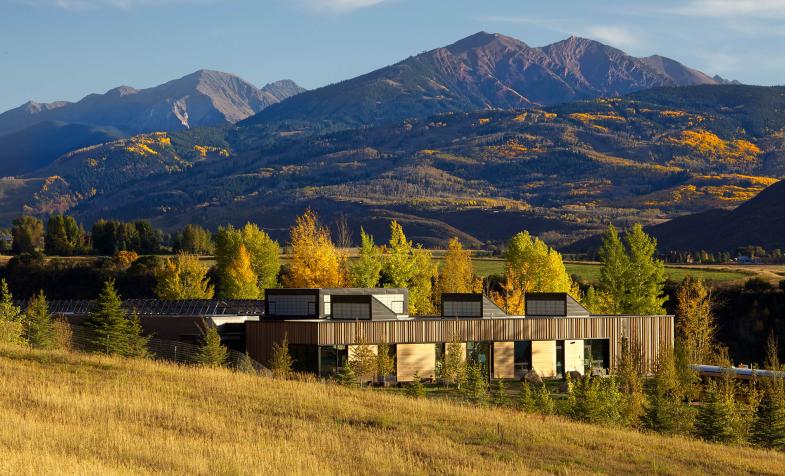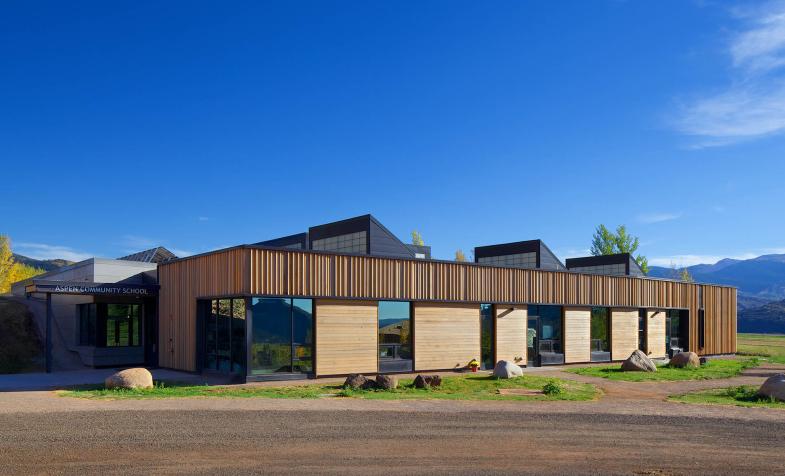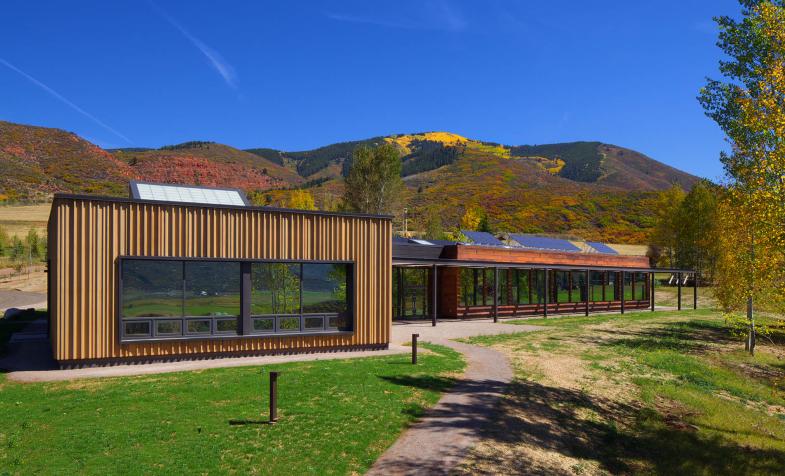 Some of the sustainability
highlights include:
Sustainability / LEED Workshop: A workshop was one of the first planning meetings held. The team established energy targets, reviewed other criteria options (CHPS) and identified critical sustainability goals.
Optimize Energy Performance: High Performance Envelope with mineral wool insulation, tuned glazing and full LED lighting.
Renewable Energy: 39kW PV system. Additional grant money supported the purchase of the PV system and other high performance features.
Enhanced Commissioning and Full Measurement and Verification
Partial FSC Certified Wood: We earned credit for gym flooring, casework and other wood features.
Low-Emitting Materials: Including mineral wool insulation.
Daylight in Learning Spaces and Offices: Roof monitors, shading structures and translucent clerestories.
Maximized Open Space
Identified curriculum to use the School as a Teaching Tool
Non-potable water used for landscape: An irrigation ditch supplies the water.
FSC Wood: Beetle kill pine was used for finish surfaces.
View the LEED Scorecard here.