Virtual Reality Helps Shattuck-St. Mary's Students Visualize Their New Student Hub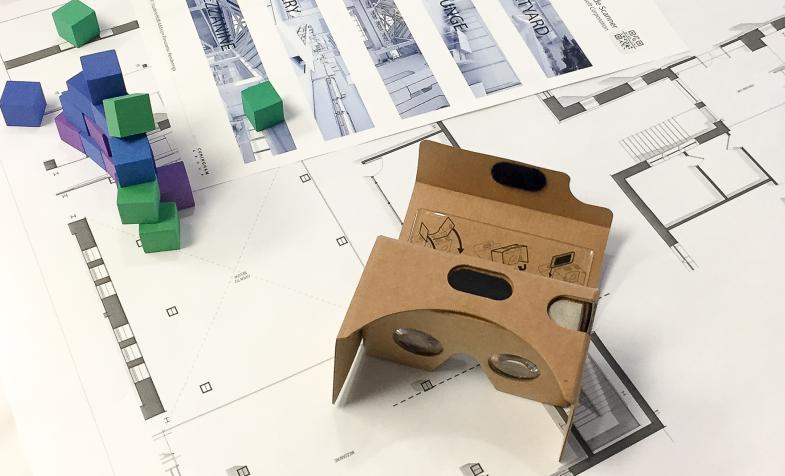 Virtual Reality Helps Shattuck-St. Mary's Students Visualize Their New Student Hub
Students at Shattuck-St. Mary's School explored their new student hub with the help of  Virtual Reality.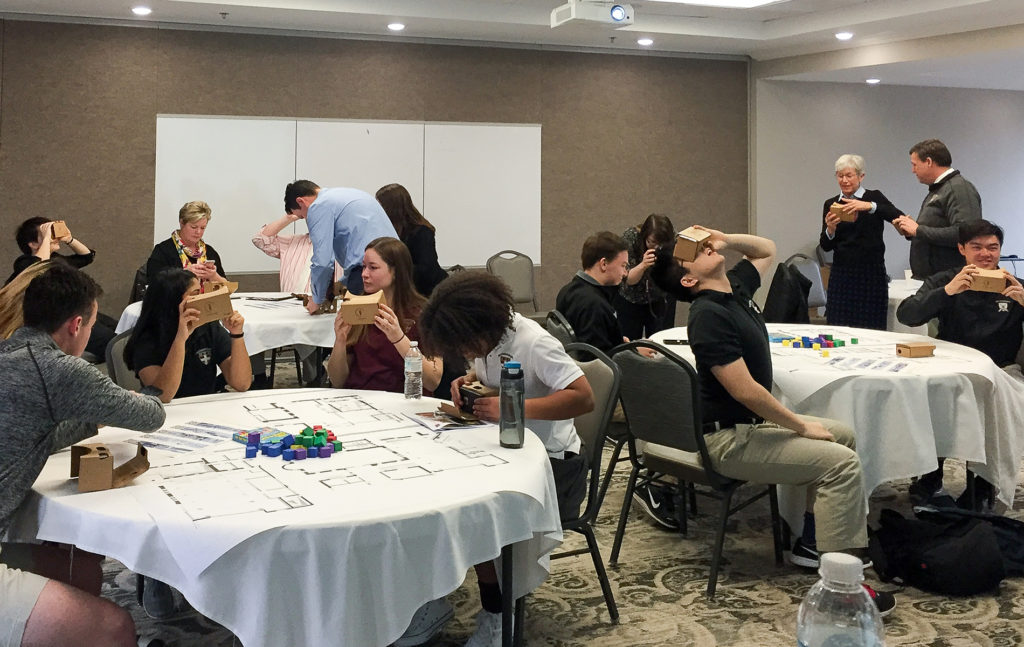 "Oh, wow!"                "This is sweet!"                "Cool!"
These comments summarize the students' initial reactions the moment they put the Google Cardboards up to their faces and were immersed in the student hub that Cuningham Group has been designing. The students dove into the Virtual Reality experience to acquaint themselves with the spaces in preparation for a "block party" charrette, focusing on gaining a better understanding around specific programming strategies needed for the space.
Five different points were created within the new addition. The model is highlighted in 'White Mode' as materials haven't yet been fully determined, and the discussion was focused strictly on space use.
View the models below with the QR code, or click on the images for each view.