Celebrating a Successful Year for Our Cuningham Group Volunteer Team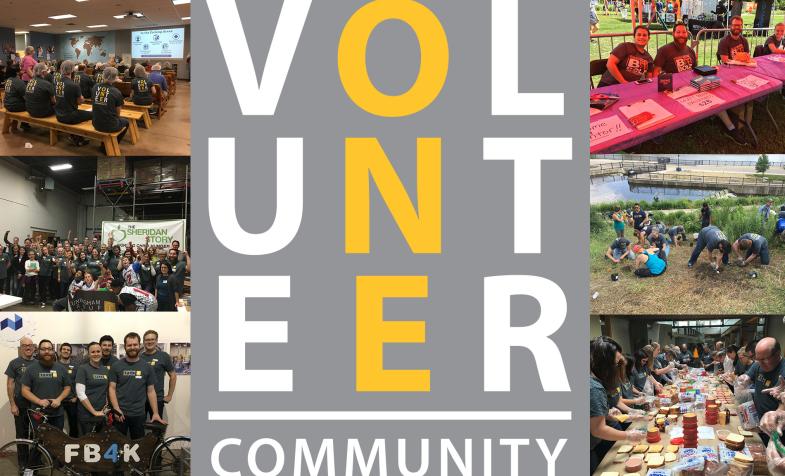 Celebrating a Successful Year for Our Cuningham Group Volunteer Team
The Cuningham Group Volunteer team kicked off the first event on November 11, 2015.  Since then, over 200 of our colleagues, family, and friends have contributed over 800 hours of community service. Here is what they have accomplished for our community over the past year:
Packed 9,712 bags at The Sheridan Story, providing 38,848 meals to students in the metro area.
Cleaned and repaired dozens of bicycles at Free Bikes 4 Kidz, providing shiny new rides to be donated to local children.
Packed 10,892 lbs. of potatoes, which were distributed to local food shelves for families in need.
Packed 2,916 nutrient enriched rice packs, providing 17,496 meals to starving children in Haiti. Enough to feed 48 children for an entire year.
Made 500 fresh sandwiches, which were picked up and delivered to local food shelves that evening.
Braved upper-90's and high humidity in the blazing sun to remove invasive species and plant native grasses at Mill Ruins Park.
Weeded, watered, and repaired fencing at the 6th Ave. Greenway, right in our very own Marcy-Holmes neighborhood.
Helped Bolder Options fundraise at the RAGNAR Great River Relay beer tent. ID'd runners at the finish line and sold beer tickets, with 100% of the proceeds going directly to Bolder Options.
Thank you to everyone who has donated their time and energy over the past year!