Michele Espeland and Sam Olbekson are Featured Speakers at the 2017 SpArc Interiors Summit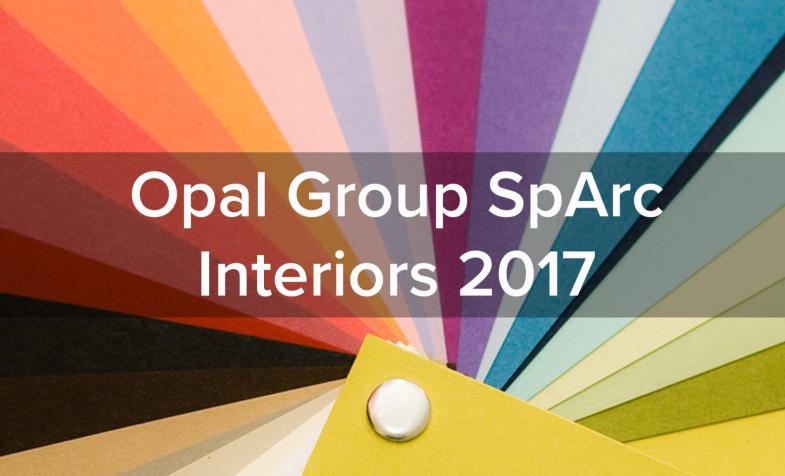 Michele Espeland and Sam Olbekson are Featured Speakers at the 2017 SpArc Interiors Summit
Striking the Right Balance Between Culture and Design
in Native American Building Projects
Hear Michele Espeland, Director of Interior Design, and Sam Olbekson, Director of Native American Design & Planning, present on finding the balance between design and culture when working on Native American projects. In the presentation, Michele and Sam will challenge participants to rethink visual stereotypes, iconographic representation, and the role of architecture in Native American design. Participants will:
Gain detailed and useful knowledge of the central principles surrounding both traditional and contemporary Native American architecture and design.
Explore the critical ways design plays a key role in the perceptions, identity, and cultural development of tribal communities.
 Learn how architectural traditions and visual culture have been compromised, distorted, and appropriated for money and how a historical lack of control in self-determining identity has damaged tribal communities.
Understand how the planning and design process can be conducted from a cultural perspective that will ensure each community's cultural goals and values are addressed.
More information on the conference is available here. We hope to see you there!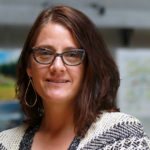 Michele Espeland, CID
Michele Espeland leads and manages the firm-wide interior design efforts of Cuningham Group Architecture, Inc. Since joining the international design firm in 2005, she has become an integral part of its success, providing project leadership and management expertise on a variety of interior design projects in the firm's wide-ranging portfolio.
Her 19-year professional background includes projects in the hospitality, gaming, retail, restaurant, housing and corporate markets. She has lent her personal design expertise to award-winning projects such as The Walkway Luxury Apartments in Minneapolis, Minnesota; Mystic Lake Casino & Hotel in Prior Lake, Minnesota; the $650 million expansion and renovation of Harrah's Cherokee Casino Resort in Cherokee, North Carolina; and the hotel and convention center at Isleta Casino & Resort in Albuquerque, New Mexico. These and many other projects are why Cuningham Group is consistently ranked among top firms, including recognition as a NEWH Top ID Firm since 2014. During Michele's tenure, the firm has also received eight NEWH Las Vegas HOSPY Awards for outstanding hospitality design including Best Theatrical Experience, Best Buffet, Best Lobby, Best Suites and Best Hotel honors.
Michele believes good design is the result of collaboration between clients, team members and consultants. Her thoughtful approach helps to create innovative environments that offer an evolutionary perspective and provide sensitivity to the functional, social and environmental impact of each space. Her methods promote the integration of programming, space planning, three dimensional spatial design, feature elements, furnishings and materials to create fully encompassed designs.
Michele received her Bachelor of Science in Interior Design from the University of Minnesota.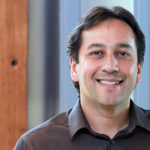 Sam Olbekson, AICAE, Assoc. AIA
With 20-plus years of design and construction experience focusing on projects that serve tribal communities, Sam brings to Cuningham Group a wealth of experience and cultural knowledge as both a talented designer and an efficient project manager for a wide range of mixed-use, urban design, residential, institutional, hospitality, gaming, landscape, educational, and community-oriented projects. Sam in an enrolled member of the White Earth Nation of Ojibwe and one of only a handful of experienced Native American design professionals in the country. Sam takes an active role in the local and national Native American community, making a personal commitment to research and promote the academic and professional discourse of culturally sensitive design and planning for contemporary Native communities. He is currently the President of the board of directors for the Minneapolis American Indian Center, the Chair of the board of directors for the Native American Development Institute, and a board member for the American Indian Council of Architects and Engineers.
His understanding of construction administration and complex site issues make him a strong manager from a project's onset to closeout and allows him to bring creative, beautiful, forward-thinking and cost effective solutions to his work. Sam brings value to clients with his ability to "think big" and easily communicate design ideas verbally and by using compelling and inviting graphics through hand and digital rendering. Published nationally as a thought leader in contemporary Native American design theory, Sam is known as a progressive and skilled design thinker on culturally significant projects and produces unique and inventive design solutions responding to cultural tradition in innovative and contemporary ways without relying on stereotypical imagery.
Sam earned his Masters of Architecture in Urban Design from Harvard University and his Bachelor of Architecture from Cornell University. He has served as a guest critic at the Harvard Graduate School of Design, Boston Architectural College, Wentworth Institute of Technology, and the University of Minnesota College of Design.