Epic Systems Corporation Leads in Sustainability
Where is the largest Green Roof in the United States?
Where is the largest single location private Photovoltaics (PV) array in the United States?
Where is the largest single geo-exchange bore-field in the United States?
Surprisingly, the answer to all three of these questions is located at Latitude 42.98, Longitude 89.56, better known as Epic Systems Corporate Campus in Verona, Wisconsin.  The 37-year-old medical systems software company has steadily grown in size on the outskirts of Madison. During its time, the firm has created one of the most sustainable corporate campuses to be found anywhere in the world. Despite housing approximately 9,000 employees, days with adequate sun and wind provide over 55% of the campus' energy through renewable sources, including wind and sunlight.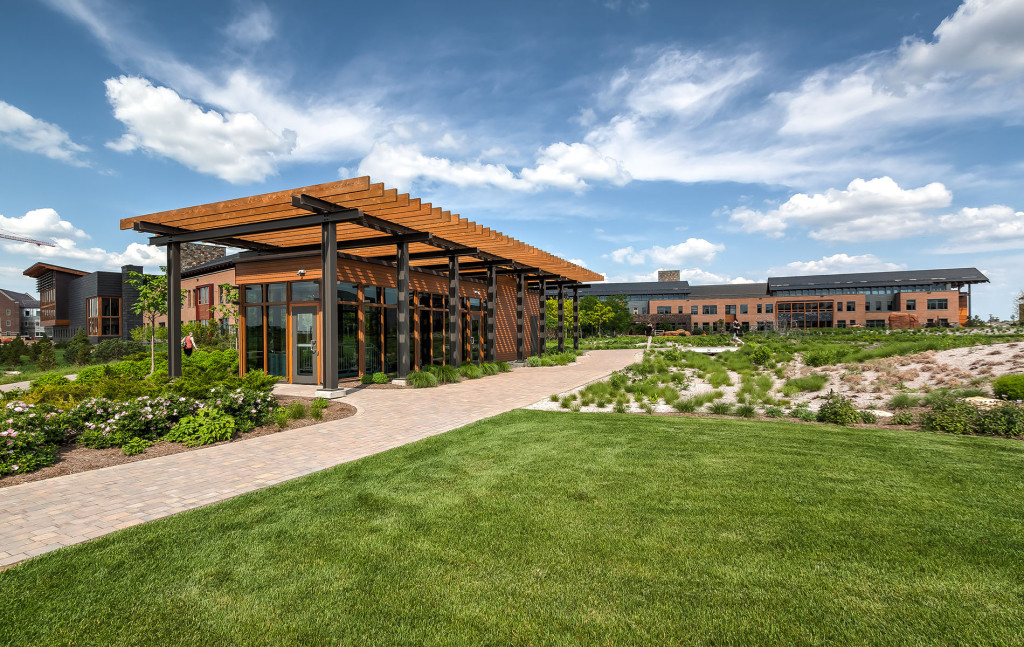 With a strong commitment to preserving agricultural land and views of the precious landscape, the buildings are situated to maximize the connection to nature, no matter where you are on campus.  Nearly all parking is underground and much of it is beneath the buildings themselves. The Epic Campus is actually home to the largest man made green roof in the world, located on the campus' expansive auditorium, Deep Space. Across the campus, the total area of the green roofs has a sum of more than 1,588,000 square feet.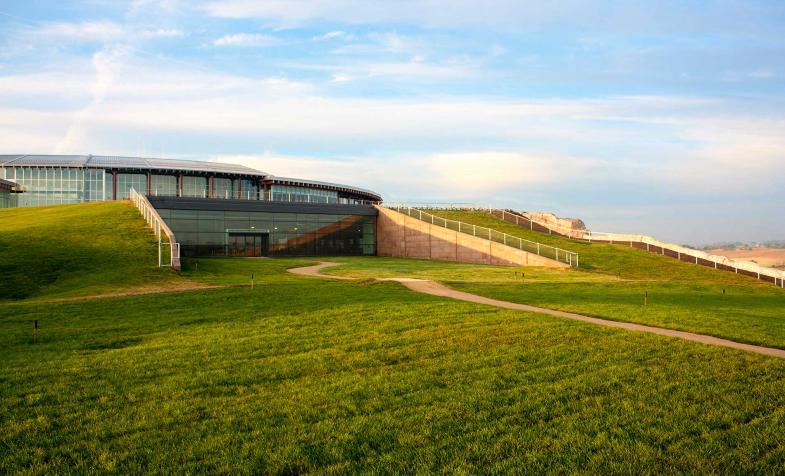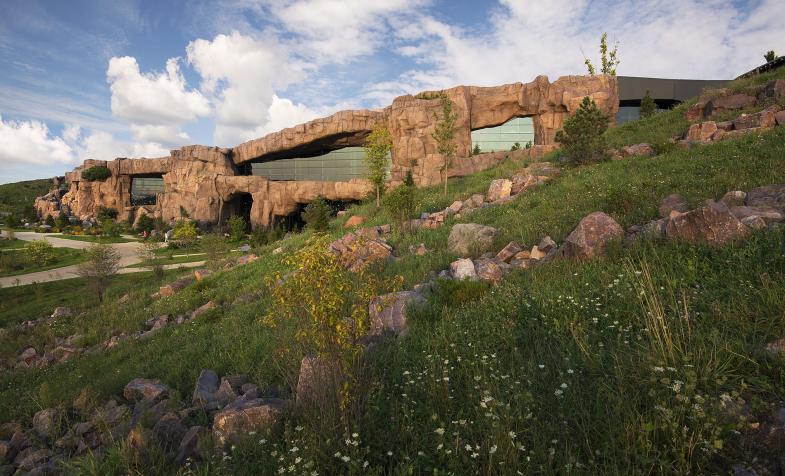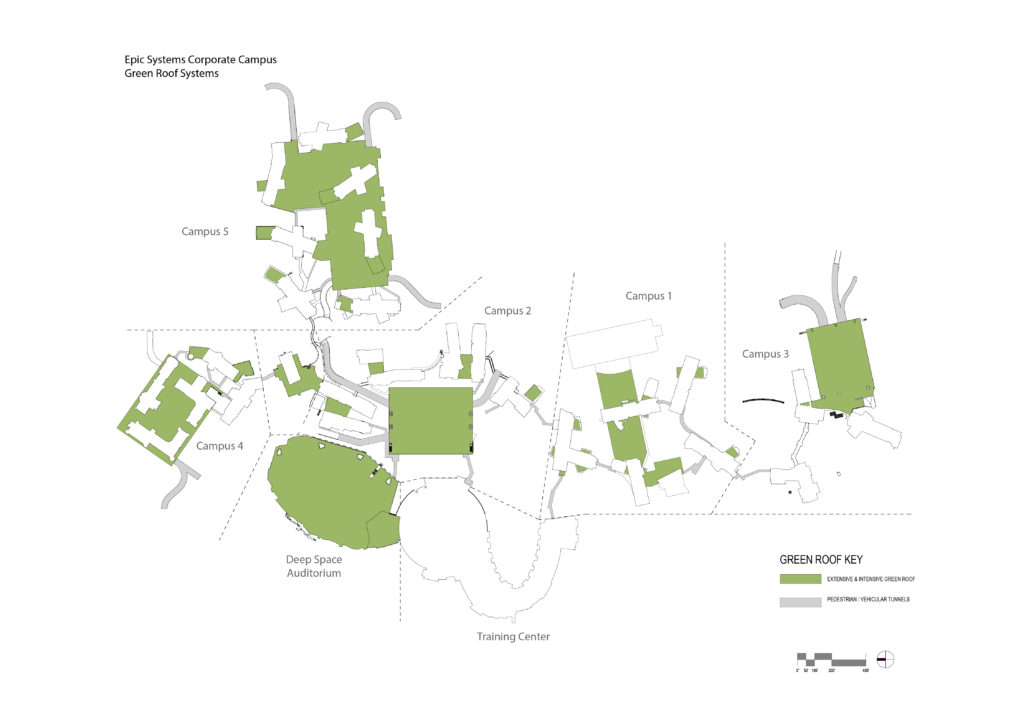 The large photovoltaic (PV) arrays are elevated and designed so that crops may be cultivated underneath. They cover approximately 10 acres and generate four percent of the campus' power needs.  An additional set of arrays is located above the top level of a parking structure near the visitor entrance.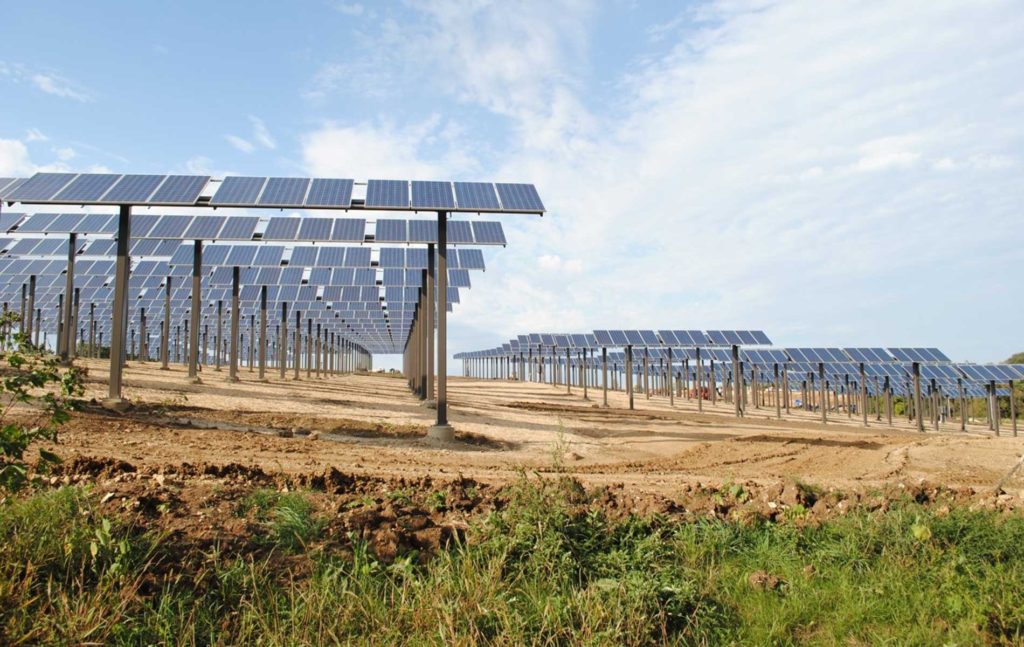 Epic understands the importance of lowering its base need for electricity, in addition to generating renewable energy with the sun and wind. In order to do so, they invested in 3,575 deep geo-thermal wells. These wells allow their advanced mechanical systems to take advantage of the Earth's inherent temperature stability. In the winter, Epic extracts heating from the Earth and in the summer it rejects excess heat back into the Earth with those same wells.
In addition to the sustainability of the building mechanics, Epic eschews the traditional notion of having vast open plate work spaces as they prefer smaller offices, serving both single and double occupancy spaces.  These offices are complimented with generous and flexible break spaces, conference rooms, and common spaces. Epic has found over the years that their employee productivity exceeds their competitors as a result of their unique work environment and commitment to sustainability.
[caption id="attachment_8163" align="alignleft" width="315"]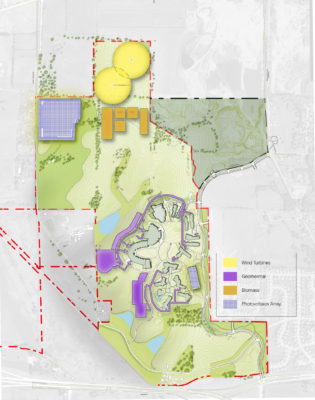 Concept Diagram for Sustainable Features at Epic Systems' Campus[/caption]
Energy Performance:
2030 Challenge Compliant
Exceeds ASHRAE Standards
Sustainability Features:
Photovoltaic Panels (ground mounted and above parking)
Geo-Exchange Field
Geo-Exchange Pond
Energy Recovery
Daylighting
Green Roofs – 1.588 Million Square Feet