Cuningham Group Architecture's President & CEO Tim Dufault Elevated to AIA's College of Fellows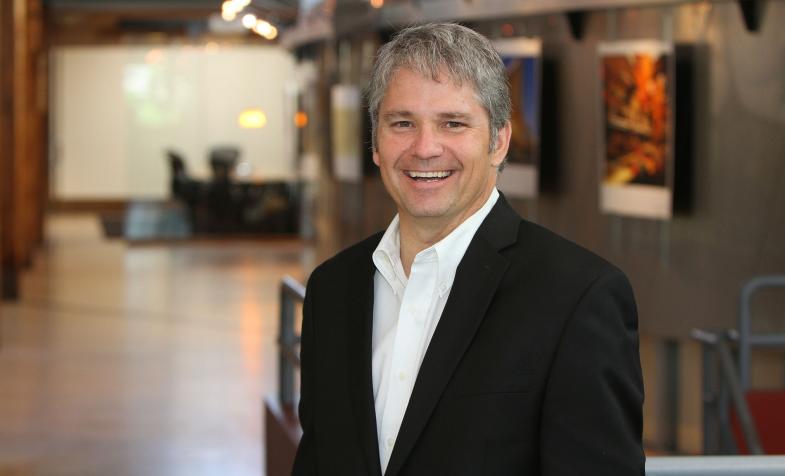 Cuningham Group Architecture's President & CEO Tim Dufault Elevated to AIA's College of Fellows
Honored for National Leadership,
Outstanding Contributions to Architecture
Cuningham Group Architecture, Inc. (Cuningham Group®) is thrilled to announce that President and CEO Tim Dufault has been elevated to the College of Fellows of the American Institute of Architects (AIA). Fellowship is one of the highest honors the AIA can bestow upon on a member. Only three percent of its more than 90,000 members have achieved this distinction.
Dufault, president and CEO of Cuningham Group since 2007, is being honored for his exceptional work and outstanding contributions to architecture, including his national leadership in shaping the dialogue on the design of educational environments and the impact they have on learning.  He has dedicated more than 20 years of his career to promoting greater student achievement through effective design, development and regeneration of schools around the country.
Dufault and a talented team of educational planners, designers, and architects have received 25 national design awards for groundbreaking school designs and have planned, designed and implemented more than $1 billion in school construction across the United States. He led the development of "Schools that Fit," a guide for an innovative learner-focused design approach that integrates an understanding of curriculum, educational delivery, collaboration, and social relevancy into resilient K-12 and high education facilities.
Under his leadership, Cuningham Group has grown to more than 350 employees in 10 offices around the world and was awarded the 2013 Firm Award by AIA Minnesota for its architectural excellence.
Dufault's other achievements include:
President, AIA Minnesota, 2015
Chair of the AIA Committee on Architecture for Education in 2009, and a membership of the AIA leadership committee from 2004-2009.
Member of the Board of Regents for The American Architectural Foundation
Founding Board member of the Committee on Architecture for Education Foundation
Dufault will be honored at an investiture ceremony at the 2017 National AIA Convention in Orlando on April 27.
Read the AIA Minnesota Press Release here.