The Towers of Boreas Rise!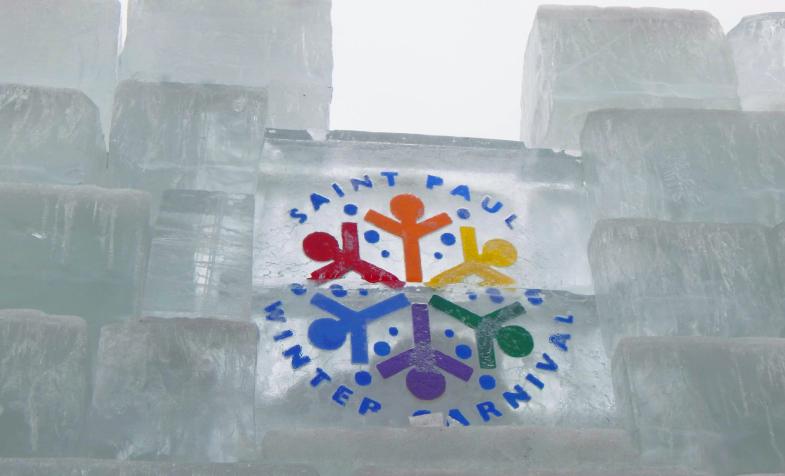 The Towers of Boreas Rise!
Last night's Moon Glow Parade kicked off the 131st Annual Saint Paul Winter Carnival! A huge crowd gathered within Cuningham Group's Towers of Boreas, which is the centerpiece of this year's festivities. The Carnival runs from January 26 through February 5 - so come out, join the crowd and have FUN!
Thank you to our volunteer design team, large construction crew, and many companies who donated staff, trucks, and equipment that brought the 2017 St. Paul Winter Carnival's Towers of Boreas to life for all to enjoy! Check it out from January 26th through February 5th.
Over 600,000 pounds of ice for the palace were harvested from St. Paul's Lake Phalen last Saturday.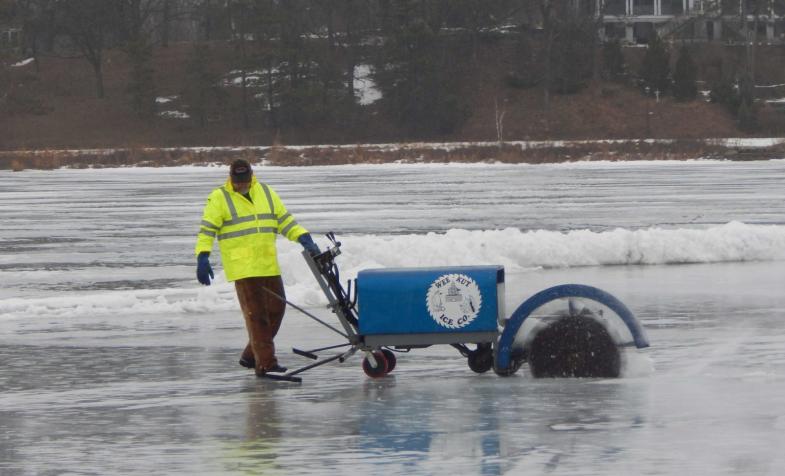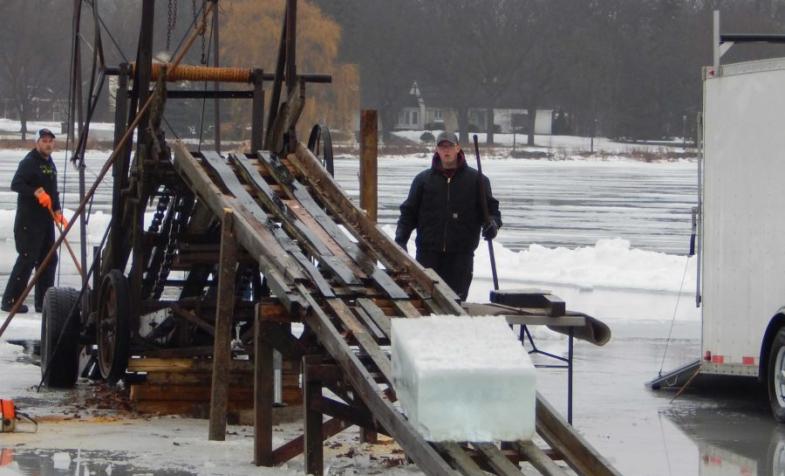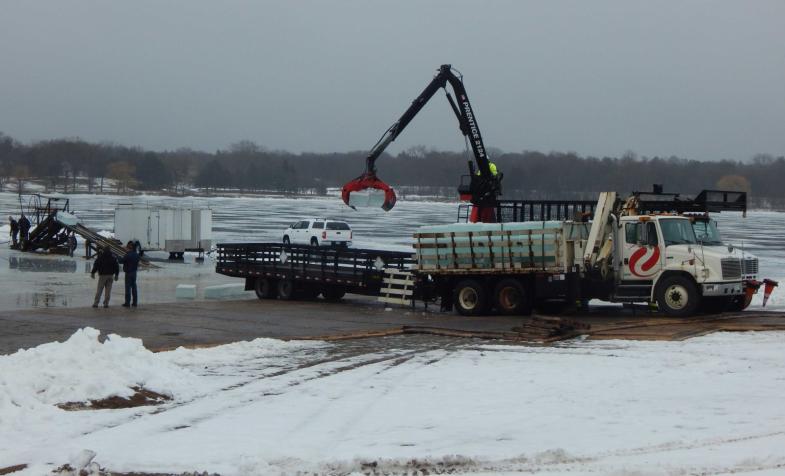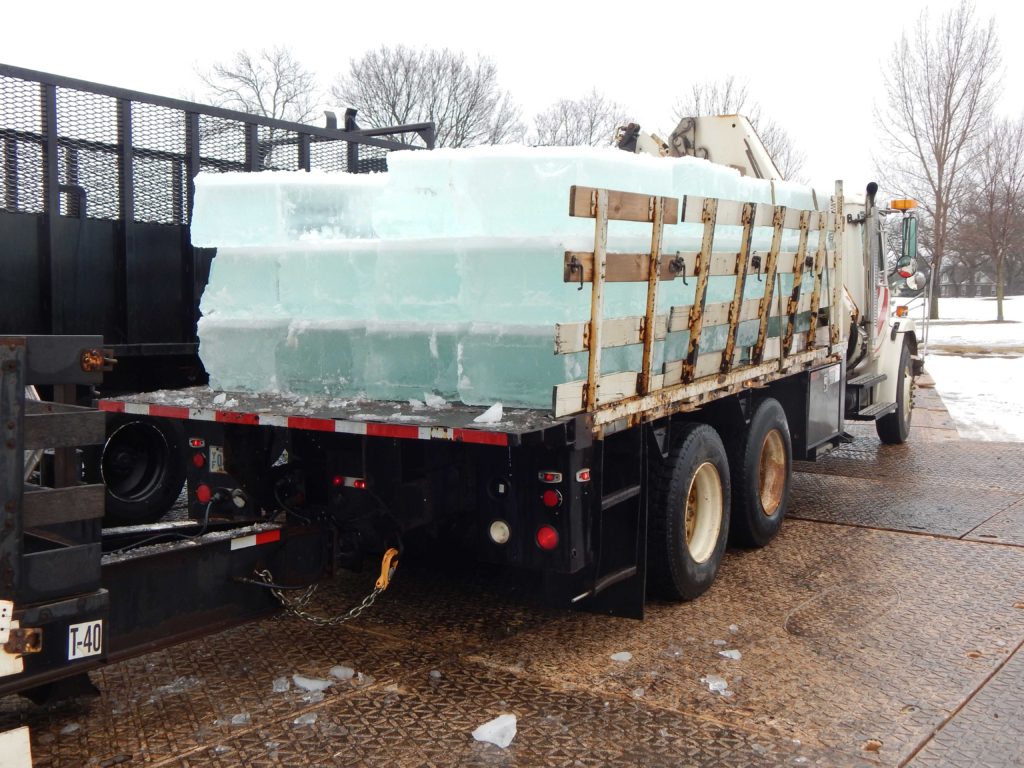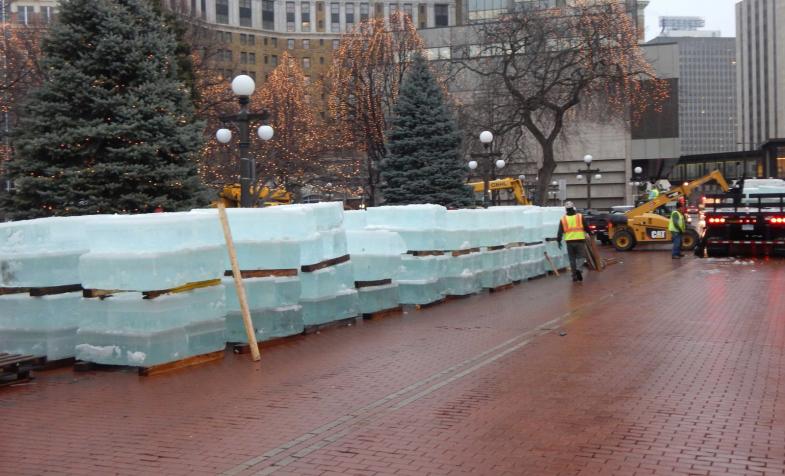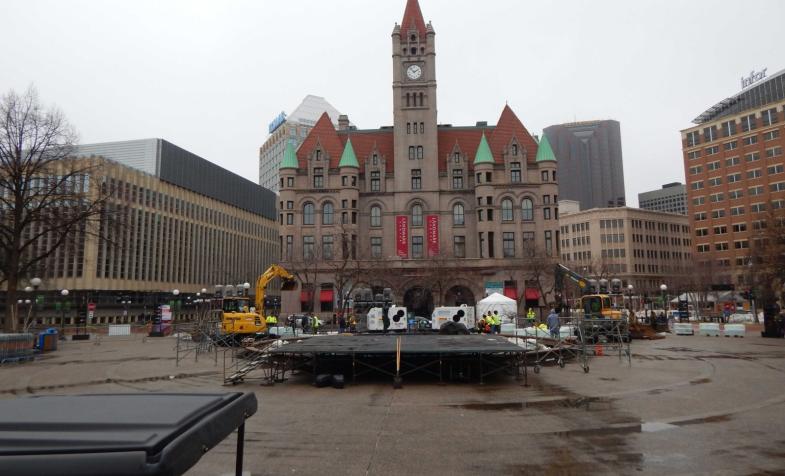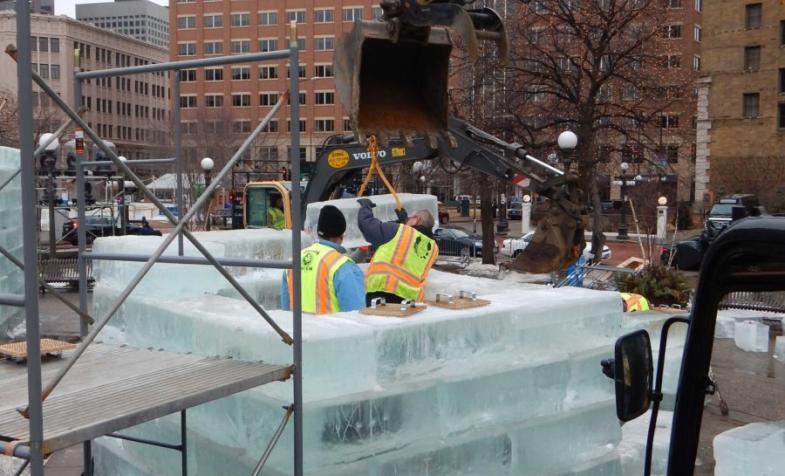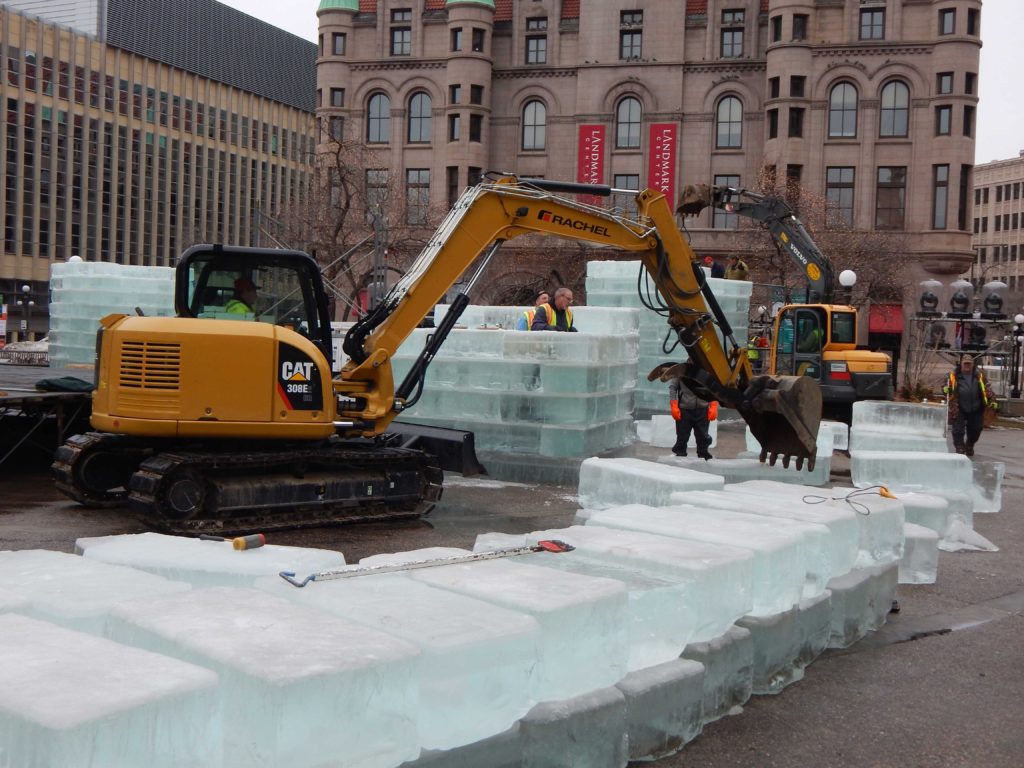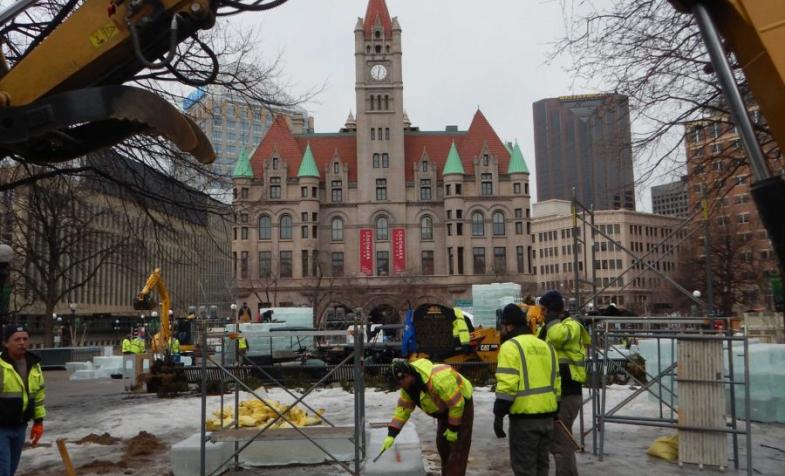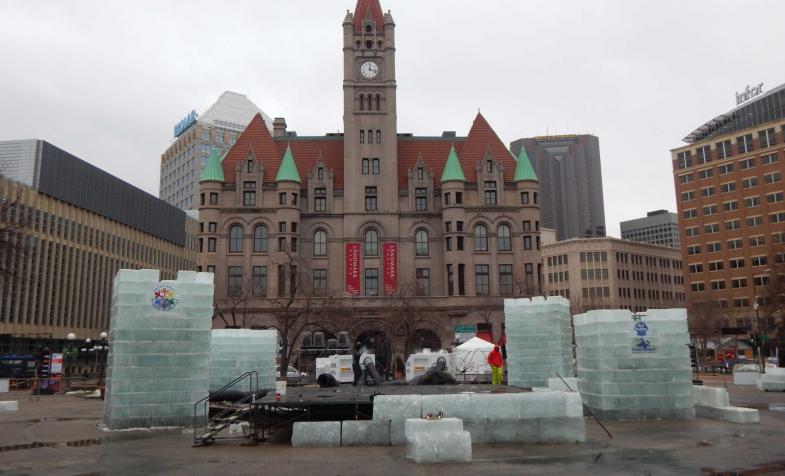 Come out and enjoy the 2017 Winter Carnival! Directions, details, and a background of the event can be found here on the Saint Paul Winter Carnival website. See you there, CHEERS!
---