Volunteering and Why We Do It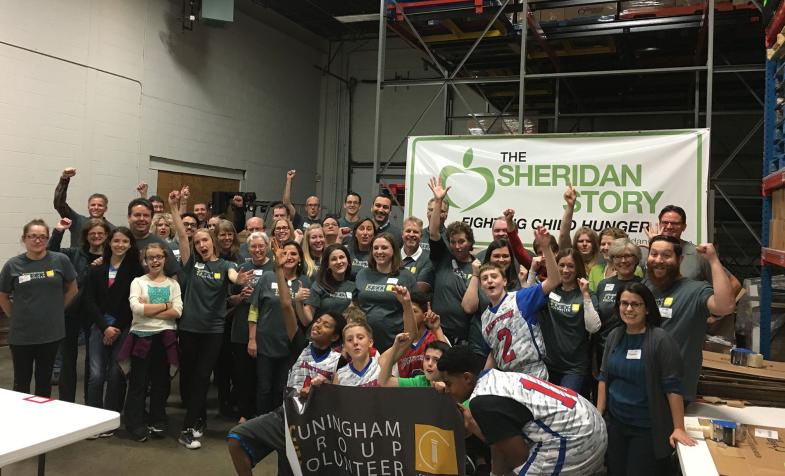 Volunteering and Why We Do It
Thank you for volunteering, and for supporting your colleagues in volunteering as well to care for the Sixth Avenue Greenway!  Watering - weeding - tending the safety fence: you were terrific at them all. I greatly enjoyed meeting you and your colleagues.
- Cordelia Pierson, Environment Committee
Co-Chair, Marcy Holmes Neighborhood
Let us start with the backstory of how the Cuningham Group Volunteer initiative came to be.  My wife, Frances, and I are both very passionate about volunteering. We enjoy spending our time helping the members of our community and working to make our city a better place to live. Over the past four years, we have become very active with a couple of Twin Cities breweries and their volunteer organizations. Throughout the year, on average, we volunteer more than once a week.
One evening, my wife looked at me and said,
Why don't you start a volunteer group at work? I think you have what it takes to be a volunteer coordinator, I think you should do it!
I was puzzled at the out-of-the-blue statement and hesitantly responded, "Umm, O.K. I will look into that." After I started to think about it, I got excited that she had this great idea. For the rest of that night, I started thinking about how to  present this idea.
The next day, I sent an email to two leaders that I knew would listen to this idea. The response was both positive and quick and within a couple weeks I was planning our first event. That event collaborated with the Minnesota Department of Natural Resources to clean-up the Minneapolis riverfront, only steps from our Minneapolis office. After a couple weeks of preparation, a great turnout, and lots of excitement, the Cuningham Group Volunteer initiative was officially born. I created a logo, ordered t-shirts, and scheduled the next round of events to kick things off.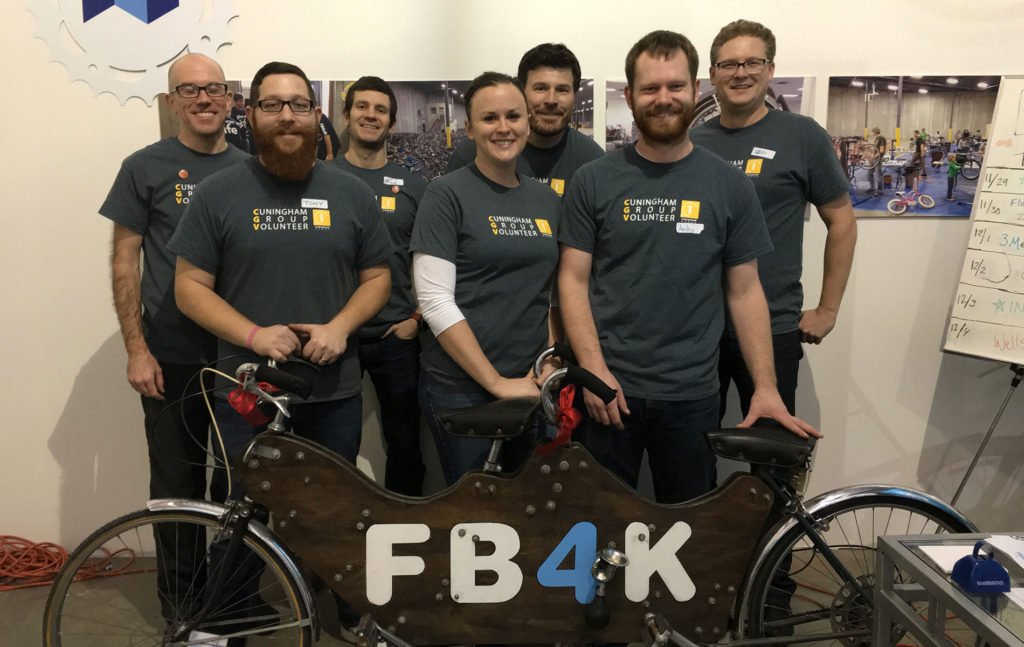 The first official Cuningham Group Volunteer event was held at The Sheridan Story, a personal favorite of mine. The Sheridan Story provides meals to over 4,000 children each weekend for students enrolled in the free or discounted lunch programs. With over 50 volunteers, our team packed over 2,400 bags of food. The event turnout was above and beyond what I expected and even before this event was complete, several people were looking forward to the next event.
Thanks for your passion and support of The Sheridan Story!
– Rob Williams, Executive Director,
The Sheridan Story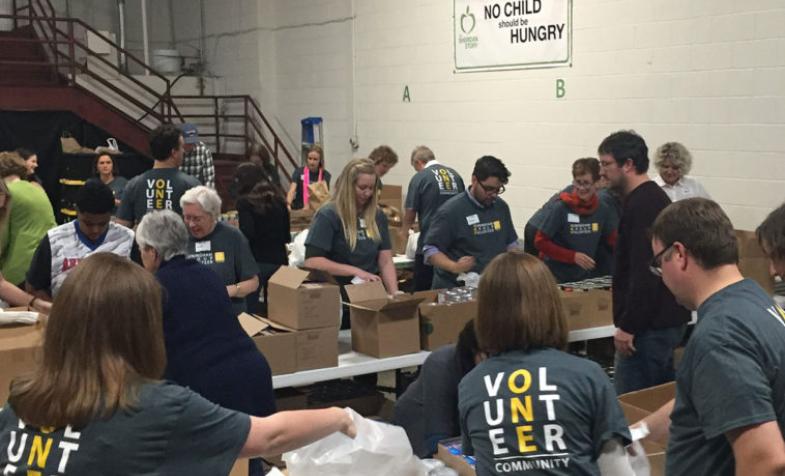 I quickly learned the setup time for these events is much more time consuming than I could have imagined. Group volunteering is a fiercely competitive world. There are a lot of churches, schools, and business groups looking for opportunities and any available events fill up very fast. I have a newfound respect for Volunteer Coordinators and the immense amount of work it takes for events to run smoothly. One of the greatest benefits that helped me in this role was  the connections and relationships I had developed from my previous volunteer efforts.
Almost a year into this endeavor and Cuningham Group has successfully completed eight events with three more scheduled this year. We have volunteered with a variety of organizations including Free Bikes 4 Kidz, Second Harvest Heartland, Feed My Starving Children, The Sandwich Project, Mississippi National River and Recreation Area, Marcy-Holmes Neighborhood, and Bolder Options.  We have packaged food, repaired bicycles, sorted produce, made sandwiches, restored a portion of a riverfront park, gardened and landscaped, and sold beer tickets for a fundraiser.
Our upcoming events include:
October 20 - food packing at The Sheridan Story
November 15 - cleaning and fixing bikes at Free Bikes 4 Kidz
December 15 - food packing at The Sheridan Story
Why do we do it?
Volunteering has positive benefits for both the volunteer and the entity receiving the help. It is great for team building, encourages skill development, and promotes selflessness, all factors for improving an individual's quality of life.  We've all heard about how runners get a "runners high," which keeps them wanting more.  I firmly believe that helping others who don't have the financial means or physical ability provides a feeling like nothing else, a "volunteer high" so to speak.  That feeling keeps me coming back for more.  When you get a chance to see the impact you've had on someone's life, to see their emotions and receive their gratitude, it has a profound positive impact on your own life.  Volunteering is much deeper than just helping someone for personal gain.  It makes the recipient and the volunteer genuinely happier.  Happiness spreads like ants on a fallen lollipop and we all need as much happiness as we can get.  Volunteering creates new relationships and connections within your personal and professional networks and I have made countless friends while volunteering that have made my life more fulfilling. You may even find a new hobby with skills you've learned from volunteering.
When this started, the Cuningham Group Volunteer initiative was just another opportunity for me to help out. It has turned into a lot more than that. It has become something I am extremely proud of and has shown me just how great Cuningham Group employees are.
It provides an opportunity to get good people together to
do great things in our community.
It provides new team-building opportunities, enhances our
relationships, and makes our team stronger.
It promotes pride within our organization and contributes to our
goal of uplifting the human experience in everything that we do.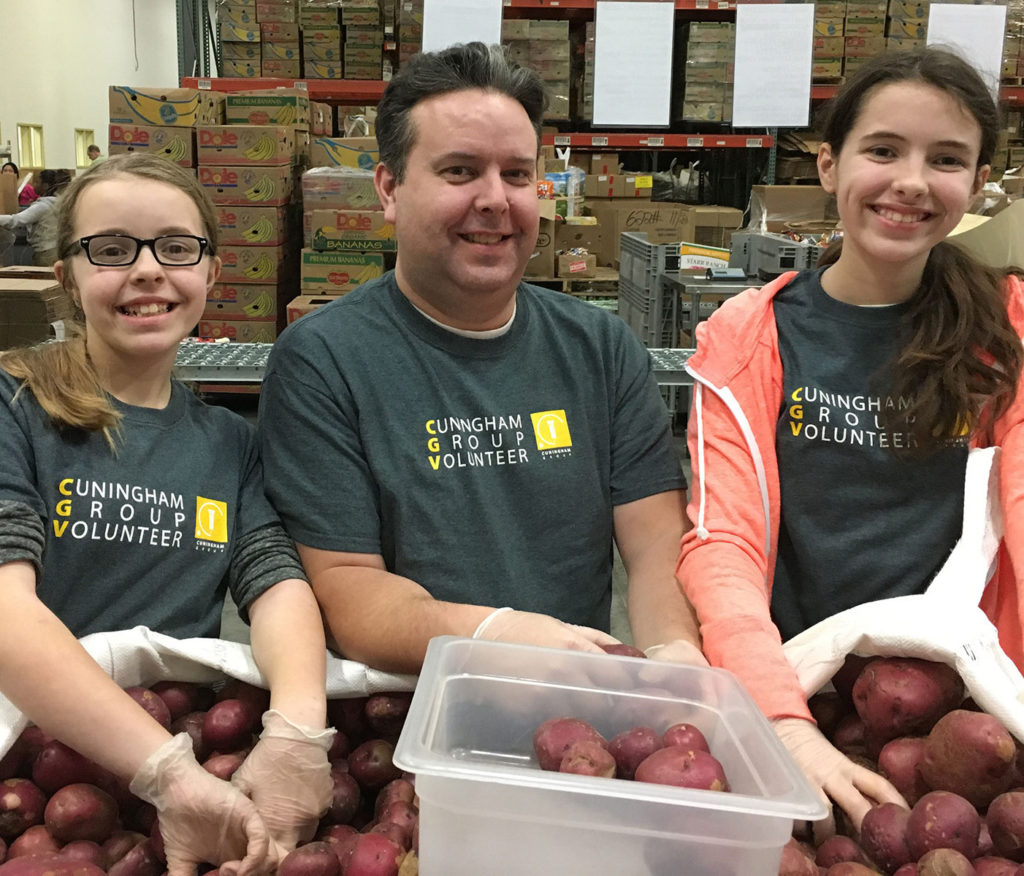 As the Cuningham Group Volunteer initiative has progressed, I realized it goes beyond the employees of Cuningham Group. We invite friends and family and many of our events are kid-friendly. Family time is important for me and these events provide an opportunity to bring family members along. Volunteering at Cuningham Group is about helping others, spending time with friends and family, and uplifting the human experience.
Volunteering in the community is very important to me and it means a lot when my friends, family, and co-workers actively work to make our community a better place.  What we do is a big deal and I hope it inspires everyone to do more.  If you'd like to join us at future events, please let us know because we'd love to have you.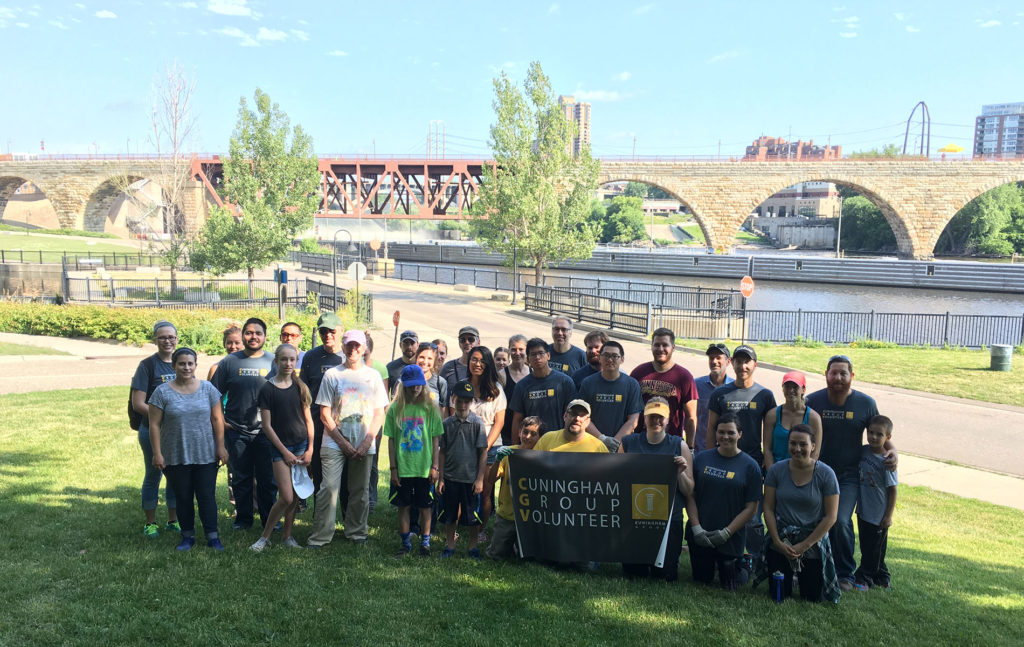 The volunteer support was fantastic. You guys all showed up and were quick to get into the roles you were assigned. I can't tell you how much of a relief it was to have an awesome group on hand to help make the effort run smoothly!
  -Rob Lyons, Outreach Director,
Bolder Options
---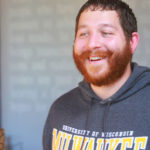 By: Anthony Glebus, Assoc. AIA,  Design Technician in Cuningham Group' s Play Market Group.