DBIA Honors Cuningham Group and Swinerton for Hospital Expansion and Modernization Project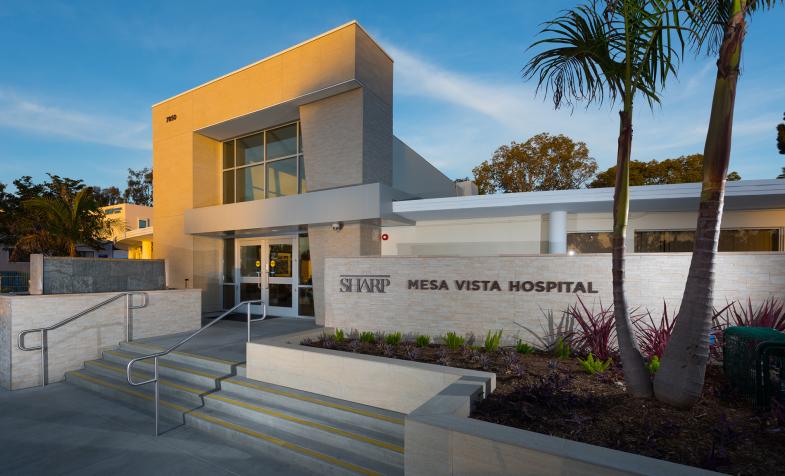 Cuningham Group Architecture, Inc. and Swinerton Builders were recognized with a National Design-Build Project award for the Sharp Mesa Vista Expansion and Modernization project in Design-Build Institute of America's (DBIA) 21st annual Design-Build Project/Team Awards. The award program showcases design-build best practices and celebrates the achievements of owners and design-build teams in ten categories across the spectrum of horizontal and vertical construction. Cuningham Group in collaboration with Swinerton was honored with this award in the Healthcare Facilities category.
Located at 7850 Vista Hill Avenue, the 1960s era facility
is San Diego County's largest privately-operated
psychiatric hospital with 85,000 outpatient visits
and over 5,000 inpatient discharges a year.
With a 74.8% occupancy rate and an average length of stay of 8.3 days, the facility provides comprehensive behavioral health services for children, adolescents, adults, and seniors experiencing anxiety, bi-polar disorder, depression, dementia, substance abuse, eating disorders, and other conditions.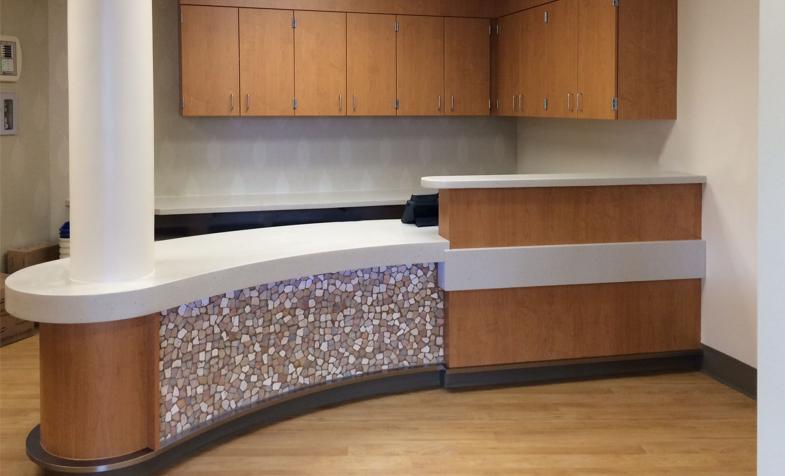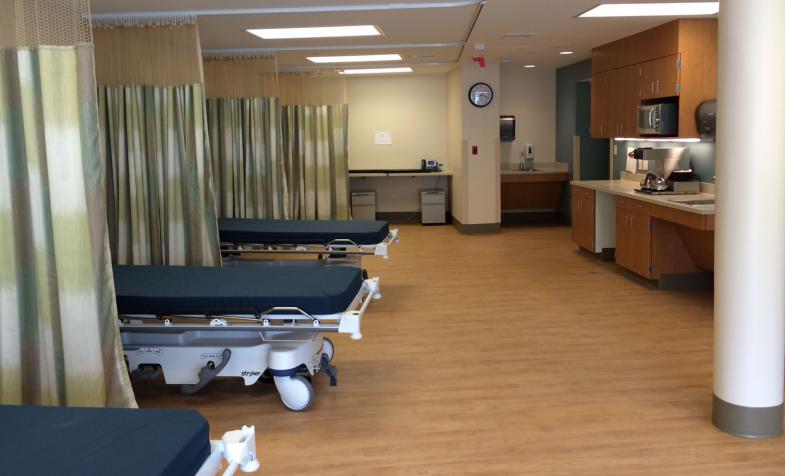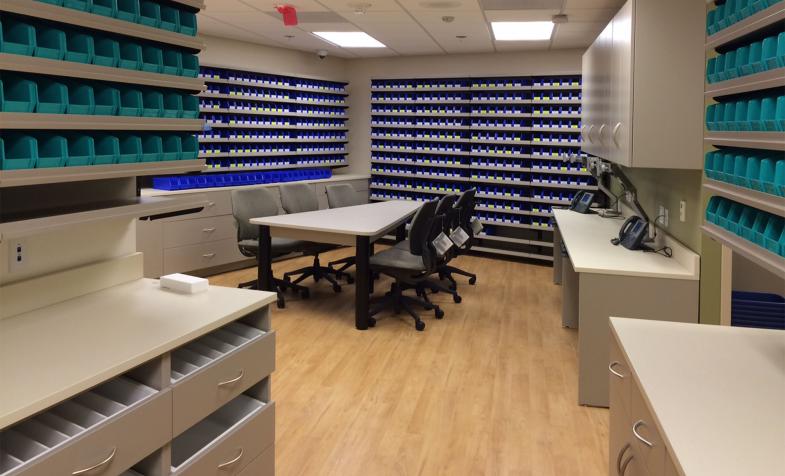 Cuningham Group and Swinerton teamed together to deliver the six-phase project design-build. The design-build process allows for flexibility if unforeseen existing conditions arise throughout the course of construction. The most complex and significant project phase that improved the delivery of care and security of patients and staff involved expanding Sharp's 6,500-square-foot Multipurpose Building.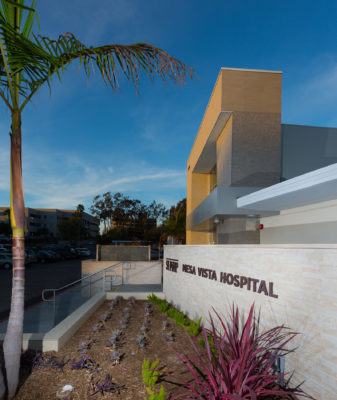 The scope of work included:  
New Pharmacy and Electroconvulsive
Therapy Center
New medical gas and vacuum in ECT
Hydraulic elevator
Fire sprinkler system
The Cuningham Group/Swinerton team also performed significant renovations to 9,000 square feet on the second floor of the Child Adolescent Program (CAP) Building, along with 7,600 square feet on the first floor of the East Wing Building. This involved reactivating seven patient beds within the CAP, adding nine new patient beds within the East Wing, refinishing all existing patient and toilet rooms, and adding new dining/activity rooms and nurse stations, along with a new fire sprinkler system within the East Wing Building.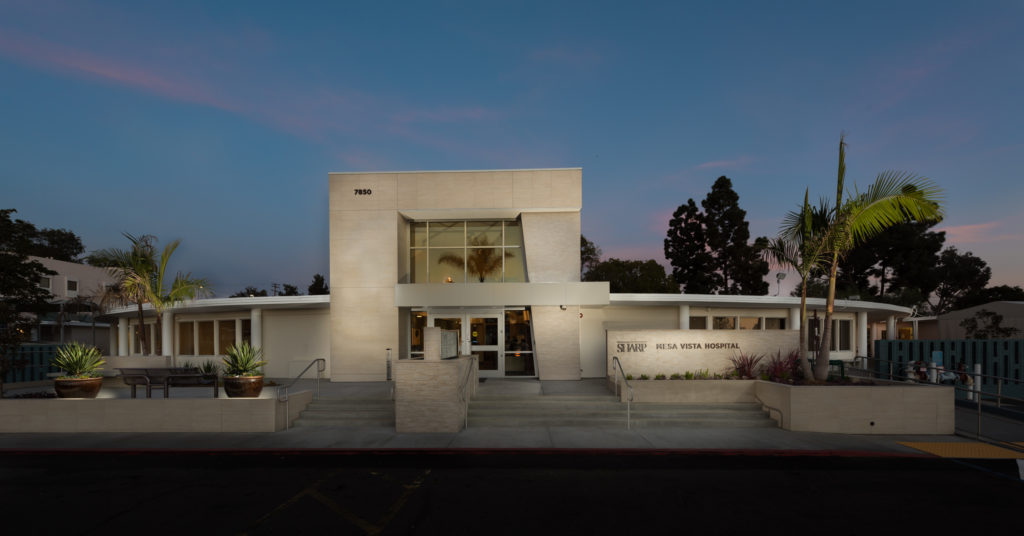 After six construction phases and renovations to three buildings, Sharp Mesa Vista's new facility provides their diverse patient groups and treatment programs with a modern, safe, and healing-oriented space that will serve the local community for several generations.