Back to School with 21st-Century Learning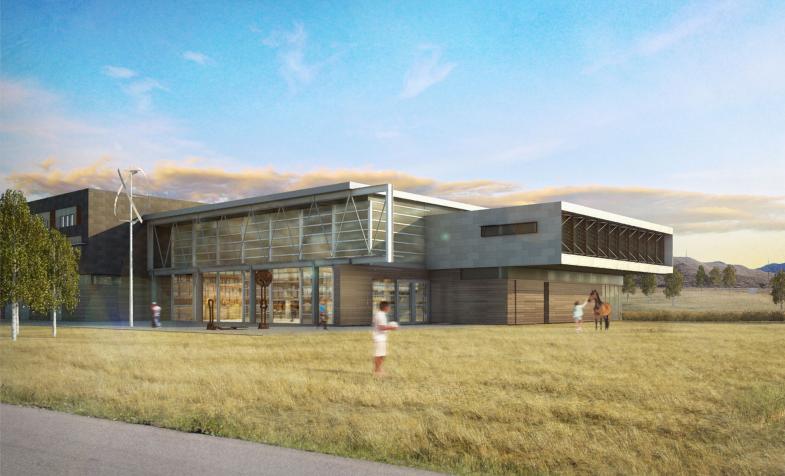 Back to School with 21st-Century Learning
Pathways Innovation Center (PIC)/Roosevelt High School,
Casper, Wyoming
Cuningham Group, in collaboration with MOA Architecture as the team's local partner, designed a new high school campus in Casper, Wyoming. The 38-acre campus serves approximately 720 full-time equivalent high school students and is home to Roosevelt High School, a comprehensive high school, and the new Pathways Innovation Center (PIC). The two programs will share learning environments to encourage creativity, engaging activities, and insightful dialogue. The goal is to provide spaces that allow for the advanced technology necessary to "prepare children for success in a world we cannot yet imagine."
Pathways Innovation Center (PIC)/Roosevelt High School opened August 2016.
---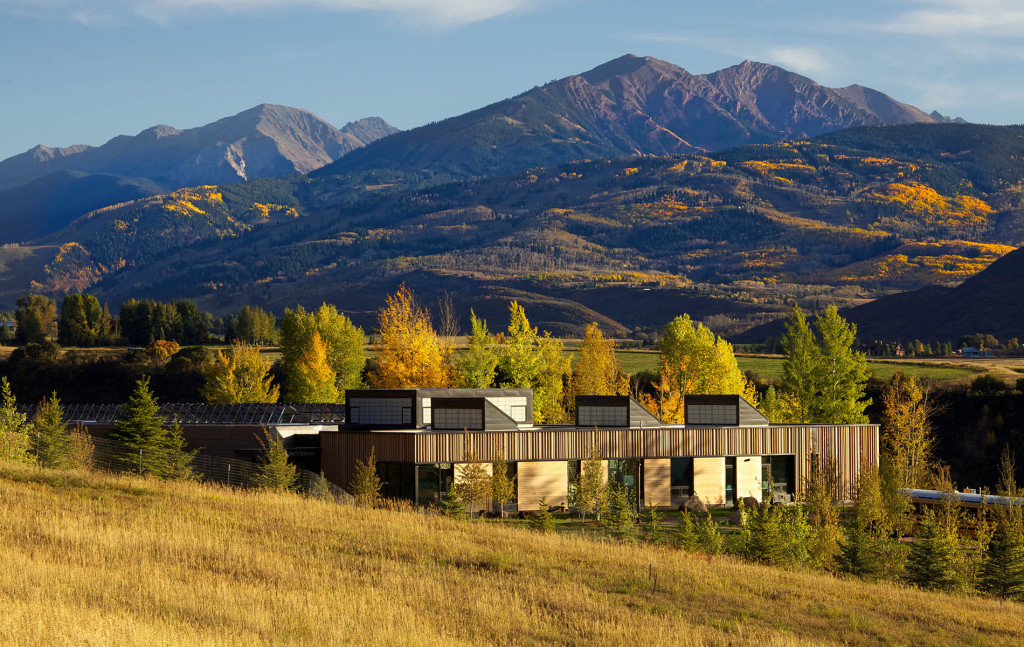 Aspen Community School, Aspen, Colorado
Aspen Community School has occupied its rural site since 1972, enjoying expansive mountain views. Forty years later, the school earned a BEST Grant and raised funds to replace failing existing structures and better support its educational goals.
Cuningham Group, in collaboration with Studio B Architects, designed the new school buildings and renovated the campus for better circulation and increased student safety. The new K-8 and gym buildings deliver high performance educational environments with significantly improved thermal comfort and connections to the outdoors. In pursuit of LEED Gold certification, these two spaces were designed with the 2030 Challenge goals of energy-use reduction. Materials and systems were specified for health, durability, recyclability, renewability, locality, and environmentally conscious manufacturing. High efficiency HVAC, plumbing, electrical, lighting, and control systems serve the new buildings, including heat recovery units for energy savings and LED light fixtures for efficiency and long life.
Aspen Community School opened September 2015.
---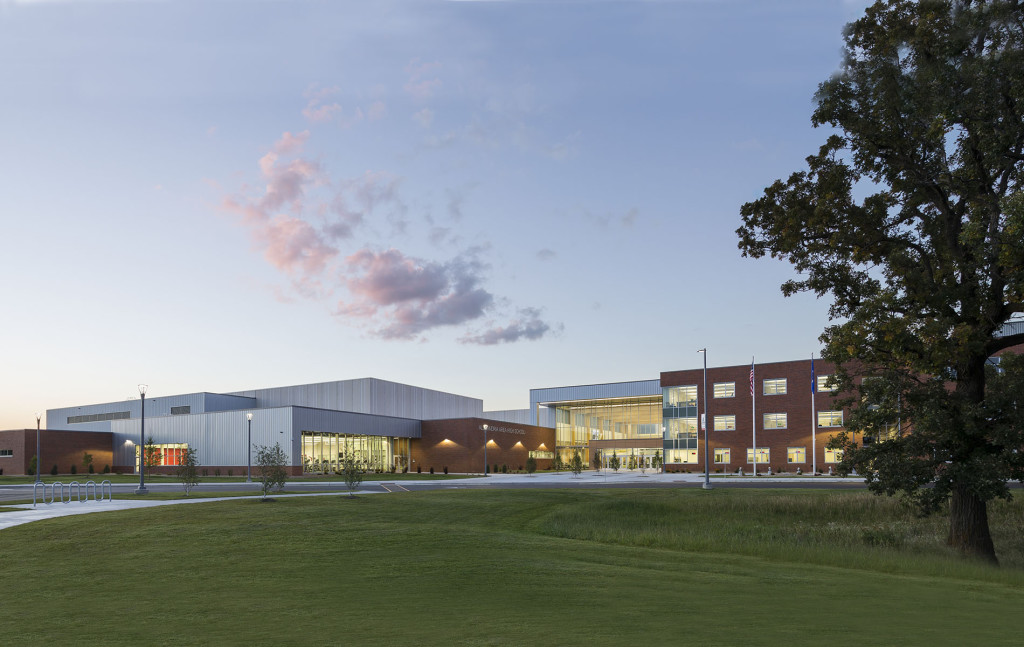 Alexandria Area High School, Alexandria, Minnesota
Open floor plans, daylighting, mobility, and flexibility are exemplified in the new Alexandria Area High School. The design evolved from a large-scale public process with the community, students, and administrators, resulting in a 21st Century environment ready for the future of education and vocation.
Cuningham Group led a co-creative design process that organized the school into four wings: sports, performing arts, a 1,013-seat auditorium, and learning spaces. All are flanked by the three-story Community Commons at the heart of the school.
Educational programming is offered in four 'academies' in two three-story wings. These "Academies of Alexandria," are small learning communities featuring adaptable spaces and hands-on labs. "Learning Stairs" provide informal gathering spaces. Glass classroom walls can be reconfigured as technology and classroom needs change, while mobile furnishings empower users to rearrange environments to support a wide range of learning activities.
Cuningham Group designed this project in collaboration with JLG Architects.
Alexandria Area High School opened August 2014.
---