Team Wins "Best Energy Performance" Award Competition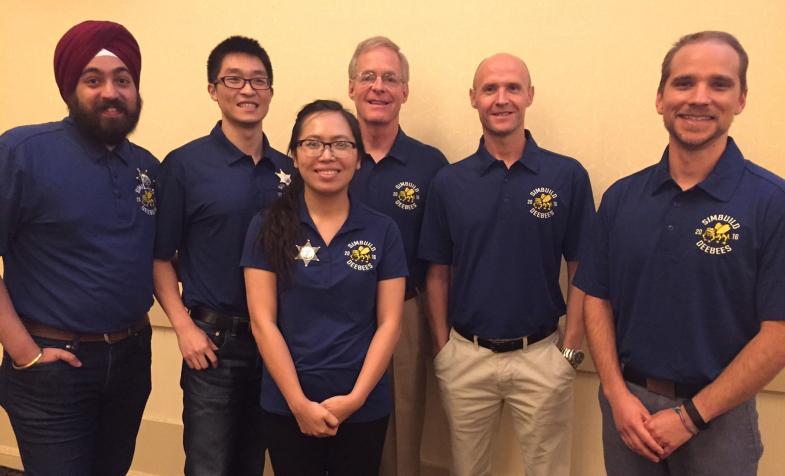 Team Wins "Best Energy Performance" Award Competition
Sukreet Singh from Cuningham Group joined Team DeeBees to win first place for "Best Energy Performance" in the LowDown Showdown Competition at last week's ASHRAE-IBPSA SimBuild 2016 conference.
The DeeBees team worked cohesively to create a 40,000 square foot net-zero energy healthcare facility with a primary focus on "health and well-being." Awards were presented after the competition "showdown" on Thursday evening, August 11th, where each of the eight teams presented their projects. It was a great afternoon with very high entry standards across all team submissions.
Sukreet shared his reflections regarding the event:
It was fascinating to hear how the teams each approached the competition differently and to see the strengths of each of the simulation tools used. The volunteer teams all did incredibly well to produce such high-quality projects from a challenging brief in a relatively short timescale.
Team DeeBees ultimately won first place for the "Best Energy Performance" award (voted for by the conference audience) due to their very low-energy solution - even before renewable energy solutions were applied - as a by-product of good holistic design. The team demonstrated tremendous reflection on technical and modelling prowess, and ways to leverage DesignBuilder's extensive simulation capabilities. The image below shows the rendered view of the winning healthcare building, with healing courtyards and tiered fa-cades maximizing daylighting, as well as views of green space from all spaces within the building.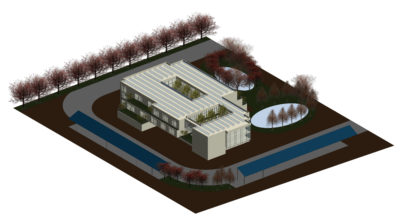 The team prioritized views of the outdoors and access to healing gardens as instrumental in patients' recovery, as well as the ongoing wellness of hospital employees. The design revolved around this central design concept of health and wellness.
Team members included: Jim Dirkes (Building Performance Team), Aaron Boranian (Big Ladder Software), Chitra Nambiar (Noresco), Yung Nguyen (DNV GL), Sukreet Singh (Cuningham Group Architecture), David Cocking (Design Builder) and Weili Xu (Carnegie Mellon University). Pictured below.
Jim Dirkes, the team captain, created an environment where all team members could ex-press their "superpowers" to maximize team synergy. Team members divided tasks among themselves to best suit the needs of the team, regardless of what each deemed to be their individual strengths.  Team Architects, Sukreet and Chitra, initially created a schematic design focused on health and well-being by maximizing sensible daylighting use and visible green space outside. Weili and Aaron utilized DesignBuilder's optimization tools to reduce heating and cooling loads, and Jim and Yung created the HVAC systems. The final HVAC system for the proposed building includes the new Design-Builder heat exchanger component which enabled designers to couple a ground loop to the VRF system and recover waste condenser heat to pre-heat domestic and service water with the lowest possible energy emission.
Congratulations again to the team on producing a great project and presentation in such a short amount of time...Well done Team DeeBees!!! And, congrats to all the teams that participated!