Janet Bucholdt Given Lifetime Achievement Award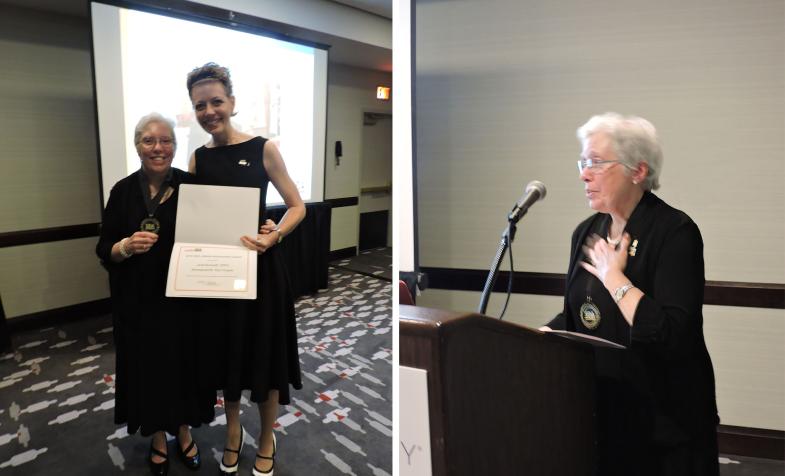 Janet Bucholdt Given Lifetime Achievement Award
In 1980, Janet Bucholdt packed up her apartment and moved from Minnesota to Hawaii where she started her career in Design Administration. Thirty-six years after joining her first design firm, Janet still holds a strong passion for learning. Combine this with her commitment to mentoring others and it leaves her as a true administrative role model.
Janet was honored with the Society of Design Administrators (SDA)
2016 Lifetime Achievement Award at the National SDA Conference
Working at Cuningham Group has been the job that I have enjoyed the most. I can honestly say that throughout the years, I still continue to learn something new.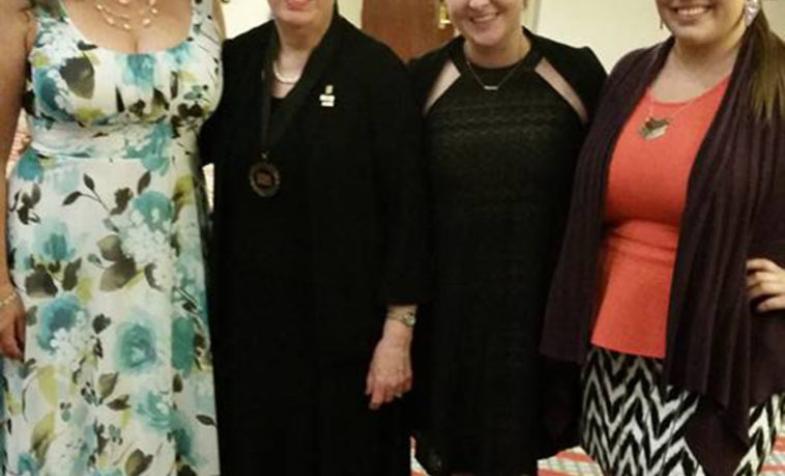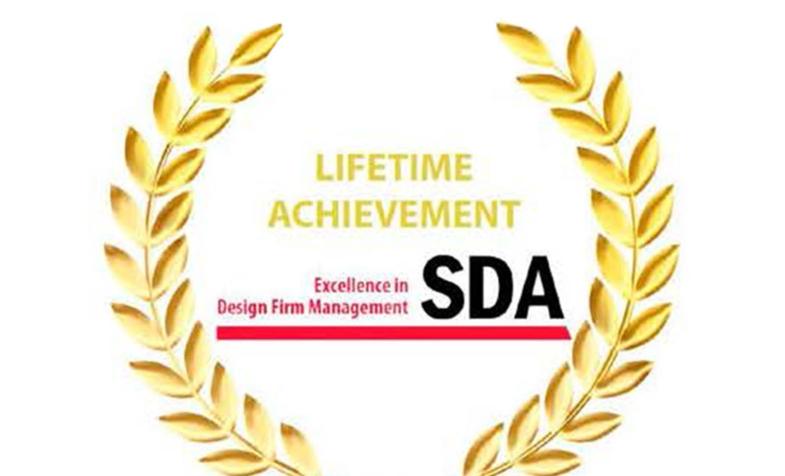 Over the past 12 years with Cuningham Group, Janet has managed the administrative staff across our organization - a team of 17 administrators spanning seven offices throughout the United States. Janet has mentored each member of Cuningham Group's Administrative Team, recognizing and developing their strengths as well as coaching them in areas for improvement.  Janet is ALWAYS willing to help; "no" and "can't" are not words included in her vocabulary. Her "can-do" attitude and warm smile are contagious.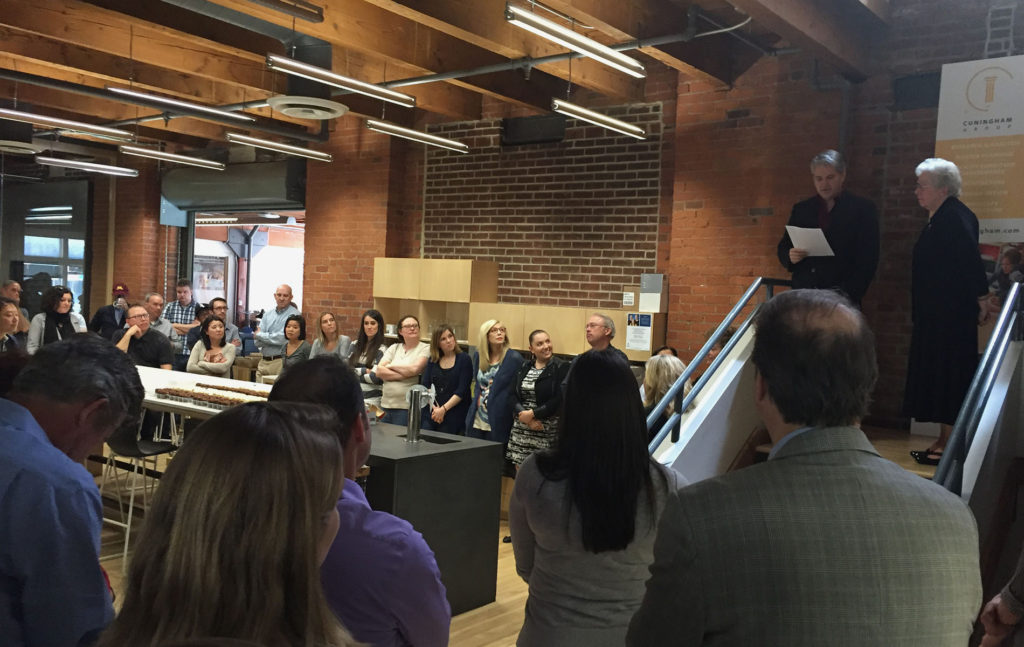 If there was ever a time that I needed to stay at work, I would do it. I would just say, "let's figure it out and make this work."
Janet is an advocate of education, and readily shares knowledge beyond one-on-one training. She is a life-long member of the SDA organization and goes out of her way to raise the bar and help set practices and procedures for the betterment of the entire SDA organization. For some, 30 years of commitment would tire them out; for Janet, she is tireless and driven by participating in an organization she believes in.
She was an active member of the Honolulu SDA chapter for 10 years before moving back to Minnesota in 1997. She became of the President of the Minneapolis/St.Paul Chapter, helping to establish the chapter's first Officer Installation and Awards Banquet. In 1998, she presented a Canstruction® Seminar to the Minneapolis/Saint Paul Chapter. With growing interest, she served as the chair for three years and the co-chair for seven years of the Minneapolis event and encouraged Cuningham Group to get involved with the event. In 2005, she was installed on the Executive Committee of the National SDA as secretary.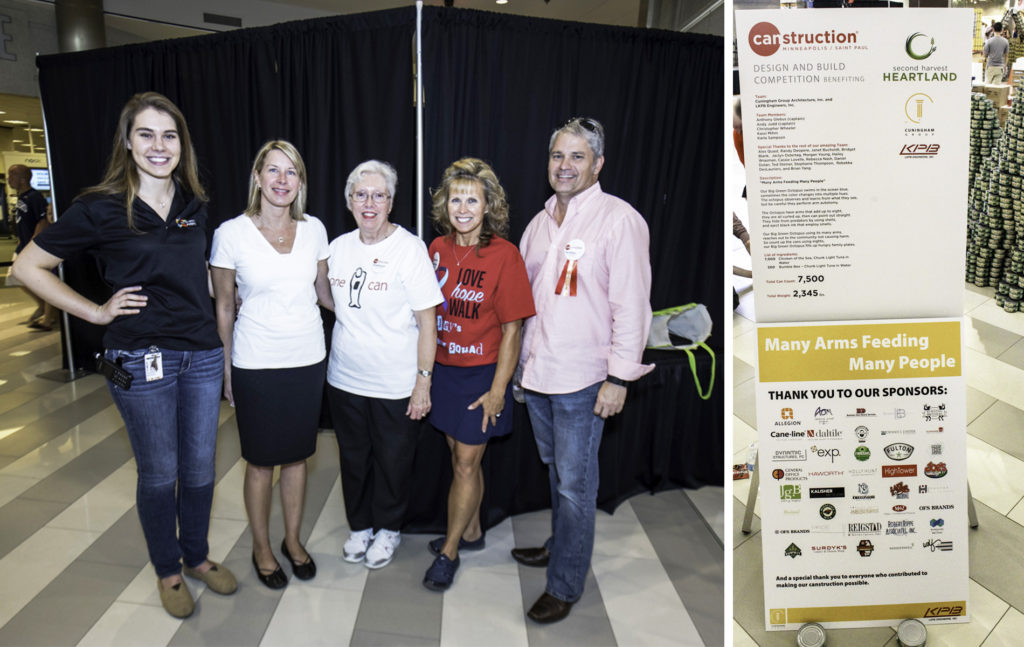 Everyday is a new adventure since this profession changes constantly. It keeps improving and growing. If you want to improve and grow, this is the place to be.
Janet is thoughtful, diligent and conscientious; she always has a pleasant and enthusiastic attitude about her work. While working with a variety of colleagues each day, she continues to keep the firm's interests at the forefront. Janet is not only an administrative role model; she is a role model for all who have the privilege of interacting with her.
Janet exudes the goals and purpose of SDA, and her hard work, dedication, and encouragement has benefited all of us, not only within Cuningham Group but across the country as well.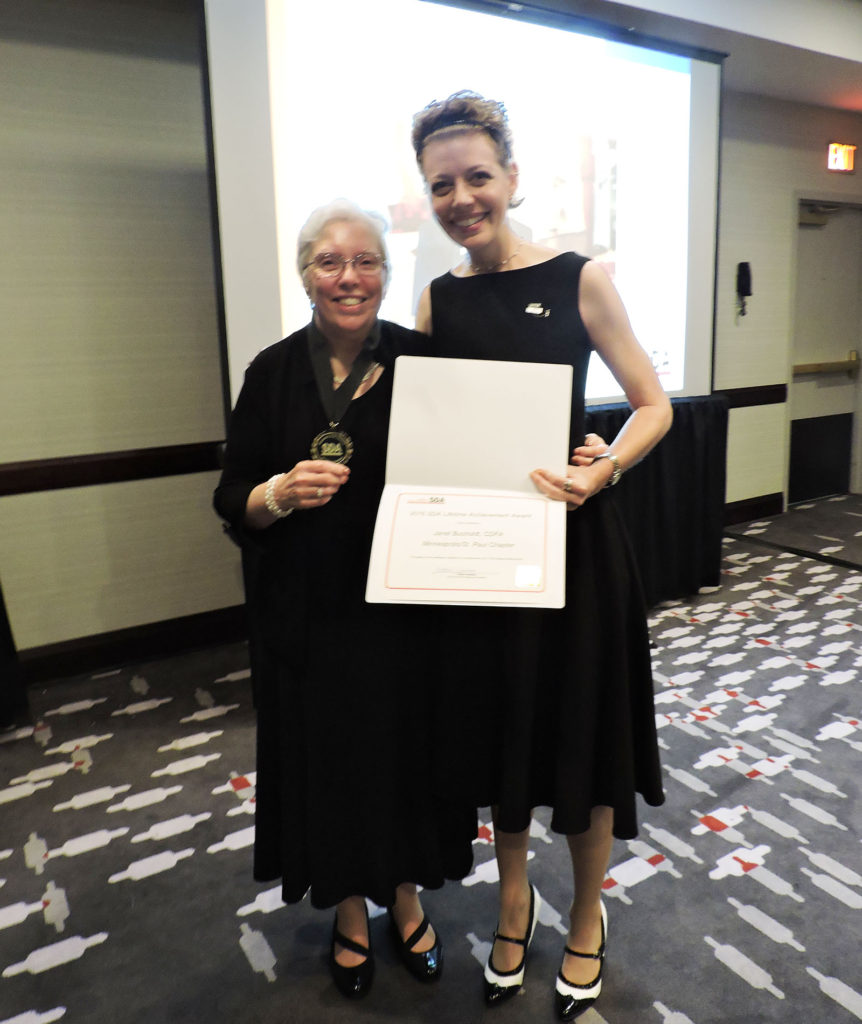 My goal is to share my knowledge. If I do not get to share it with other people, it is not going to benefit anyone.