Moving Toward Blended Living Communities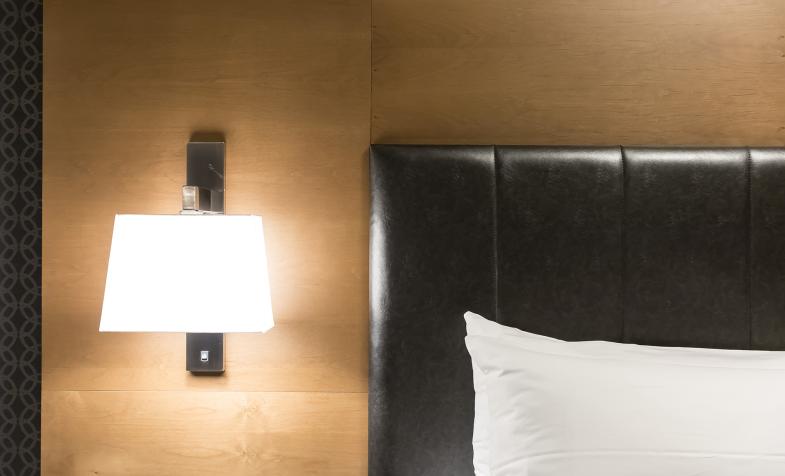 Moving Toward Blended Living Communities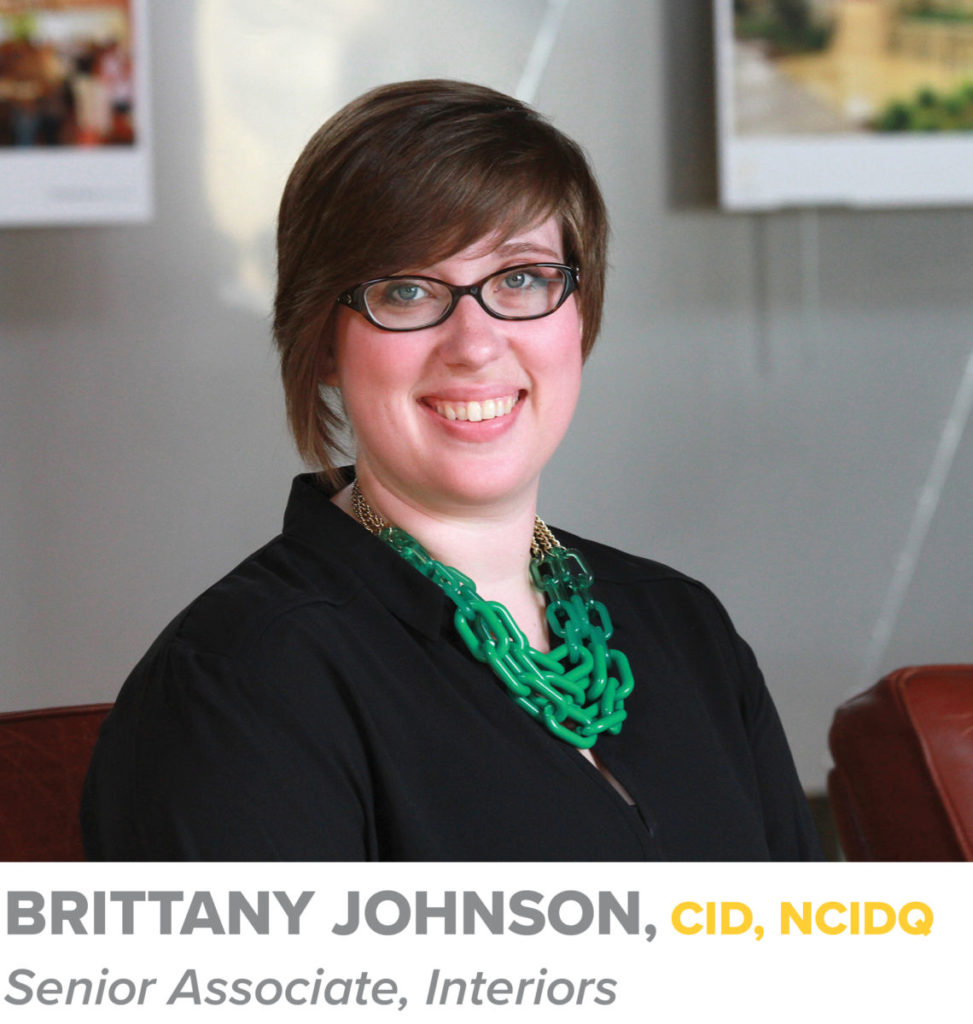 How can brands reclaim market share in an increasingly blended world?
Humans love to merge things. Our words, our ideas, our lives. Recently, blending two disparate things together has become a seemingly inescapable social phenomenon. It started out simple enough: "You want to go to brunch? It's like breakfast, but bigger. And alcohol is involved." Beyond the miracle that is brunch, however, a rise in compounded, hot button phrases tells us that we live in a rapidly blended world. Take for example, the popular terms 'Bleisure' (business/leisure) and 'Glocalize' (global/local). Even a shifting mainstream acceptance of 'gender-neutral' options shows us that, increasingly, our lives do not exist in polarities. So why should we continue to view our living spaces through a singular lens?
Taking Advantage of the Trend
Why not embrace the 'blend trend' when it comes to housing design? Why don't brands look to diversify into the multi-family game? Cuningham Group Principal David Stahl recently participated in a panel with Colorado Real Estate Journal to discuss this issue. Our conclusion: Why not build a property that is half residence, half hotel from the start? Instead of controversially converting pre-established properties into multi-family housing like some brands have tried to do (who wouldn't be upset by their home turning into a hotel?), residents would get the benefits of amenities and 24-hour staffing, and if it's planned from the beginning, could be an eyes-wide-open rental experience. In fact, Cuningham Group is in various stages of design and development on three such projects right now.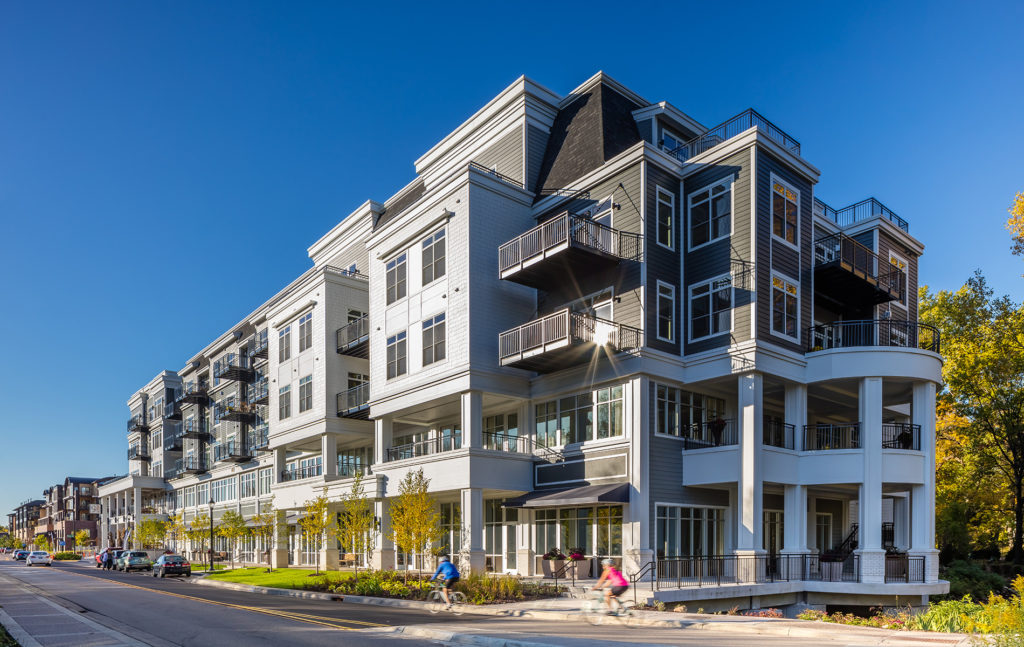 The Landing – Wayzata, MN
Last year saw the completion of the Landing — half condos, half hotel providing a luxury lakeside experience just off the edge of the bustle of the Twin Cities.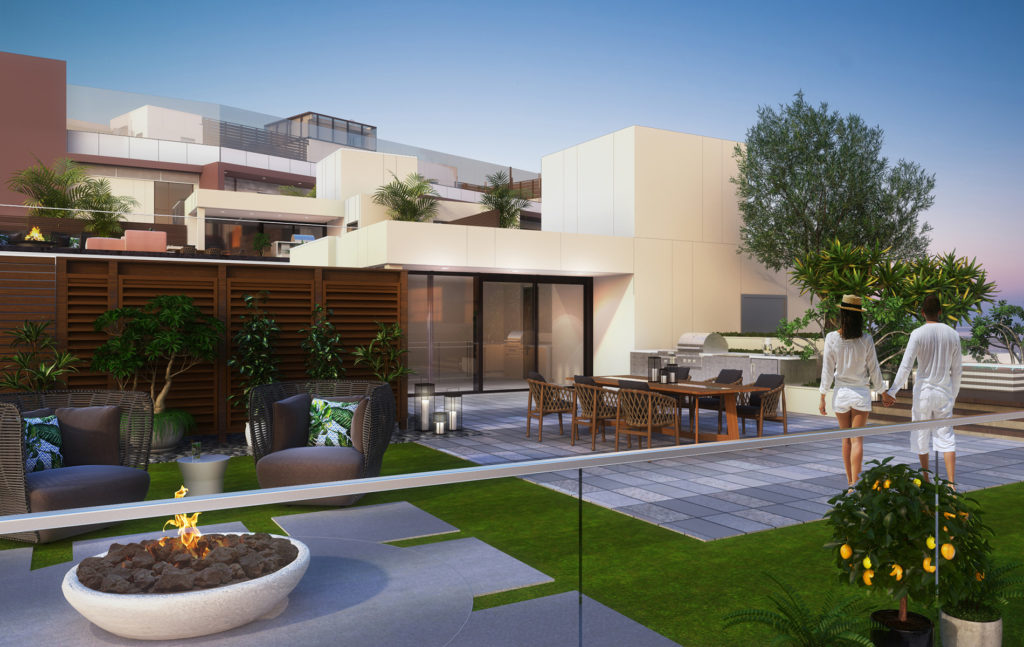 Sunset Time – Los Angeles, California
Currently under construction in LA is a development that seeks to redefine luxury and what it means to be VIP in upscale living and hotel on Sunset Blvd.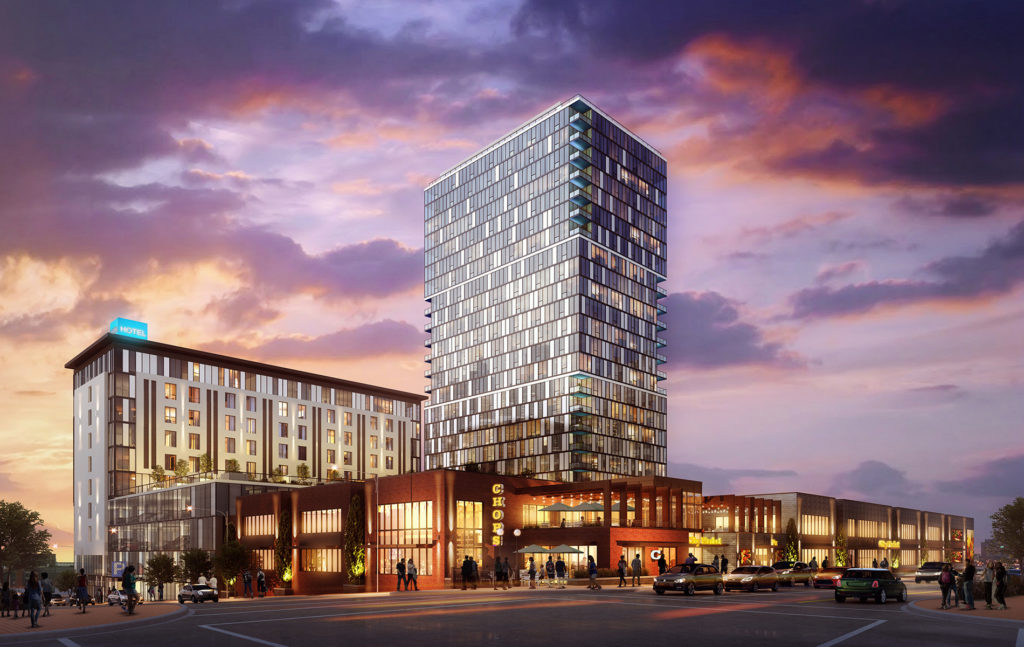 The Annex – Tulsa, Oklahoma
Cuningham Group is designing a mixed-use development in the Blue Dome District, one of Tusla's most popular downtown entertainment districts. The Annex, a partnership with the Tulsa Performing Arts Center, will feature 230 market-rate luxury apartments and resort-style amenities.
The Benefits
In a designed (not converted) half-housing, half-hotel living complex, created by one of the major hotel brands, a regular Joe/Jane now looks at their homes as an additional revenue stream. This is also an exciting prospect to the big brands with all their loyalty points. Under this blended model, the housing contract would simply state that if permanent residents want to rent out their living space for an Airbnb-type application (vacation rental), they must do so through the hotel brand. The brands could then easily develop an addition to their already extensive web and app platforms that would allow people to book the permanent residences as easily as Airbnb.

Under this model, temporary guests would get the perks and amenities of the neighboring hotels. Want to check in early and the resident is offsite? No big deal, go to the hotel check in and they can get you all set up. Really want a good fitness room and a pool and maybe even a continental breakfast? No problem, upgrade by $10/day and your wish is our command. How about daily housekeeping while you stay? The hotel housekeeping staff are at your disposal, just another small fee of $15/day. For the generation that loves to blend business and leisure, this model fits right in.
Looking Forward
By my fifth date with my future husband, my mother had already come up with our merged 'celebrity' name. Thankfully for all involved, the relationship had more lasting power than the nickname. Yes, it seems that, no matter how hard we may try, we will always be blending things together. So why stop the blending at our own doorsteps?
Let's keep it going… what else can we blend?
Brittany is an interior designer with over thirteen years of experience working on a variety of project types, including hospitality, restaurant, housing, gaming, education, and corporate offices. Brittany plays a significant role in advancing Cuningham Group's experience with branded hotels. Her knowledge of the market is critical to meeting the demands of hotel owners and developers who seek the competitive advantages that branded properties can provide. She also has the ability to act as either interior designer or project manager, adding to the value she offers our hospitality clients.